MYLE is a renowned brand in the world of vapes. Now, this is at your doorsteps in Dubai. This premium company offers you to buy the best closed, open, and disposable pod system vapes. MYLE has brought so many different and usable vape devices for you. These devices are guaranteed with the most advanced technology. Easy to use, find great flavors, and starters are highly recommended to have experience with MYLE vape devices in Dubai.
To enjoy the real essence of tobacco, you need the best quality e-cigarettes and Myle vape in the United Arab Emirates. We offer a wide range of Myle Vape devices in varied ergonomic designs such as Myle Vape Magnetic V4 devices, vape pods, and mini disposable Myle pods. These easily rechargeable Myle vape kits are highly durable and can provide a powerful nicotine experience with a greater number of puffs in each vape pod. Prepared using original tobacco essence and exotic flavoring components, we provide the best Myle vape e cigarette in Dubai. The cutting-edge technology and compact designs of Myle vape devices make them a popular choice among nicotine lovers. Myle vape UAE is the best alternative to enjoying a smoke and ash-free smoking experience with interesting flavors.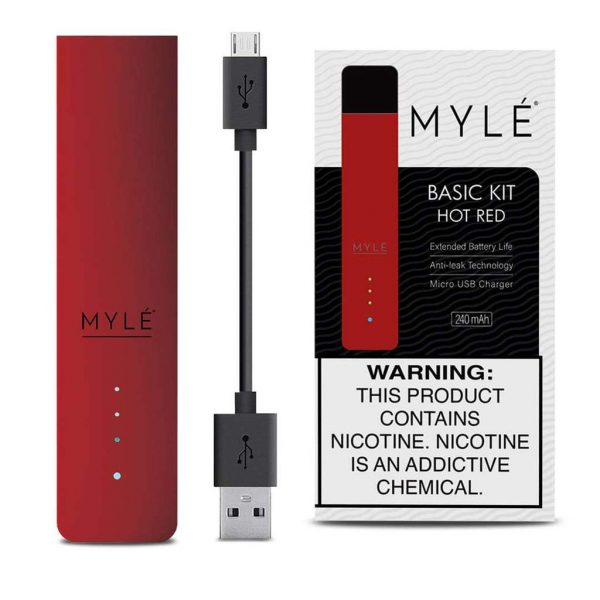 A pack of four (4) disposable magnetic MYLÉ Vape pods. Salt Nicotine (SaltNic) E-juice. 240 puffs & 5% or 2% nicotine by volume/pod. Myle V4 Magnetic Pods are compatible with Myle V4 devices. This product contains approximately 0.9ml of salt-nicotine (SaltNic) e-juice, which is about the same amount found in a premium cigar. This product delivers the nicotine without the hundreds of harmful toxins and carcinogens present in tobacco cigarettes. Buy Myle V4 Magnetic Pods of your preferred flavor from genvapedubai.com.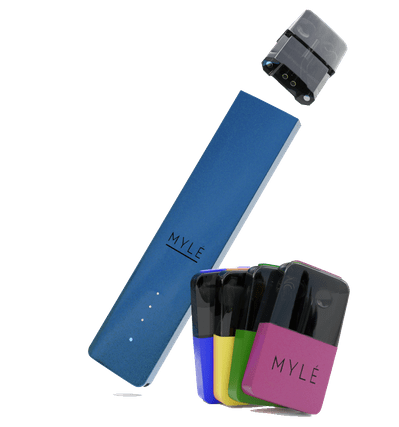 The Myle Mini Disposable Vape Pods are pocket-sized, disposable, and ready to go straight from the box pod system by Myle. They are re-useable, refillable, and connect with the Myle refillable Pod Cartridges. The Myle Mini Vapor comes in a collection of flavors. If you enjoy vaping, Myle Mini Vape is a must-have. Buy Myle Mini now and get 320 puffs per pod with a nicotine content of 5% by volume.