Best Buy White Fox Nicotine pouches in Dubai
Are you seeking an upscale and gratifying tobacco-free option? Whitepouches, a foremost online provider of nicotine pouches in UAE, is here to help! Our commitment lies in delivering exceptional, top-tier brands that offer the nicotine pleasure you crave without resorting to tobacco.
White Fox comes to innovate and make a difference in the nicotine market! White Fox is a white, tobacco-free product produced by GN Tobacco Sweden, which is the manufacturer of the all-white products Hit and Siberia All White.
Nowadays White Fox nicotine pouches are the most variable pouches in the market with a range of nicotine content of 16mg. White Fox combines the stimulating sensation of a strong nicotine kick that you crave with a refreshing flavor.
White Fox comes in slim, slender portions for that nice and discreet look under your lip, and a Regular size for your Full-Charge.
Genvapedubai.com has all White Fox variants in their assortment
White Fox has a small range of flavours, It's focus mainly on quality and improving their products. White Fox Slim is already their number 1, besides that they also have the flavours White Fox Double Mint, White Fox Black Edition, White Fox Peppered Mint and White Fox Full Charge.
White Fox Nicotine Pouches: Convenient, Discreet, and Healthy Alternative in the UAE. This offers a range of nicotine pouches, a smokeless and discreet alternative to traditional nicotine products, now available in the UAE through genvapedubai.com. Convenient for on-the-go use, these pouches release nicotine over time and come in a variety of flavors and strengths. They are a healthier choice as they do not contain harmful chemicals or produce second-hand smoke.
However, it's important to check local laws and regulations before using nicotine products, including the availability of white fox nicotine pouches in the UAE. Satisfy your nicotine cravings with the convenient and healthy option of White Fox nicotine pouches in the UAE, available now on genvapedubai.com.
White Fox Nicotine Pouches: A Smarter Alternative for Smokers in UAE.
Original White Fox, nicotine pouches in Dubai! Buy snus in UAE!
Are you tired of traditional smoking methods and looking for a smarter alternative? Look no further than White Fox nicotine pouches. These innovative pouches are perfect for smokers in the UAE who are looking for a convenient and discreet way to satisfy their nicotine cravings.
White Fox nicotine pouches are small, white pouches filled with nicotine and natural flavors like Mint and tobacco, They are placed under the lip, similar to smokeless tobacco, and release a mild and satisfying flavor. Unlike traditional cigarettes, White Fox pouches do not produce any smoke or ash, making them a more convenient and cleaner option for smokers.
Here are some of the top-selling brands in United Arab Emirates
1. Velo (Lyft)
2. X-Bar
3. Killa
5. Pablo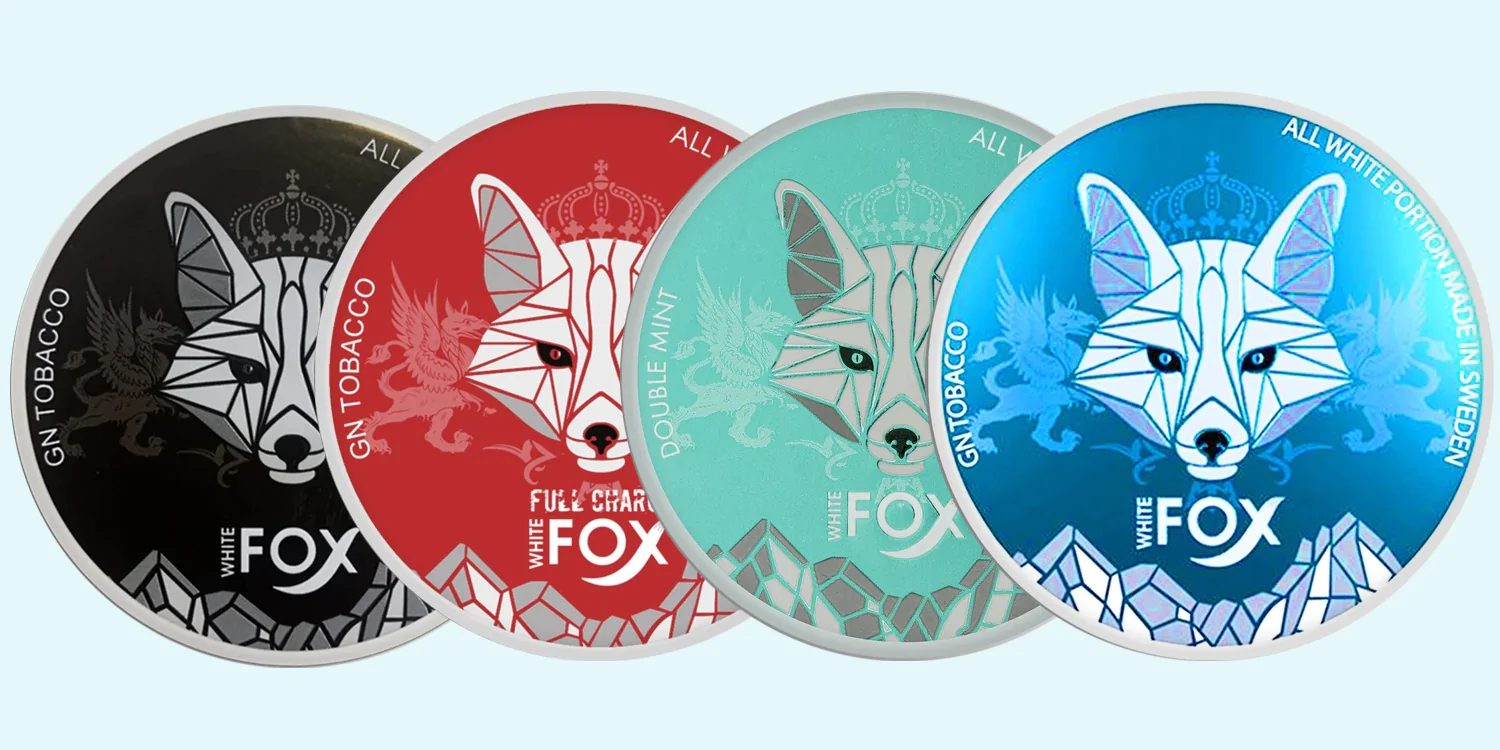 Furthermore, We are a retail Vape shop in International City, Dubai, UAE. We deliver all over the UAE. Gen Vape Dubai is a retail outlet specializing in selling electronic cigarette products. Our best-selling products are disposable vape, Nicotine Pouches, pod system, Juul, iqos, heets, Myle, e-liquid, yuoto disposable, pod salt disposable, Nexus, Elf Bar, vgod, vape coil, vape device, etc. write us a review on Trust Pilot.