IQOS Heets: A Revolutionary Way to Enjoy Tobacco you can check this blog for the best information about IQOS HEETS.In recent years, there has been a significant shift in the way people consume tobacco products. Traditional cigarettes, with their well-documented health risks, have been gradually losing favor among health-conscious individuals. In response to this trend, companies like Philip Morris International have developed innovative alternatives such as IQOS Heets – a groundbreaking product that offers a unique and potentially less harmful way to enjoy tobacco. In this blog post, we'll explore IQOS Heets, how they work, and why they've gained popularity in Dubai and beyond.
Understanding IQOS Heets:
IQOS Heets are specially designed tobacco sticks that are used with the IQOS device. The IQOS system, short for "I Quit Ordinary Smoking," represents a departure from the traditional combustion method of tobacco consumption. Instead of burning tobacco, IQOS heats it at a lower temperature, producing an aerosol rather than smoke.
How Do IQOS Heets Work?
The IQOS device is at the heart of this revolutionary concept. When you insert an IQOS Heet into the device, it is heated to a point where it releases a flavorful and satisfying vapor. This vapor contains nicotine and other flavorings, providing the familiar tobacco experience without many of the harmful chemicals found in cigarette smoke.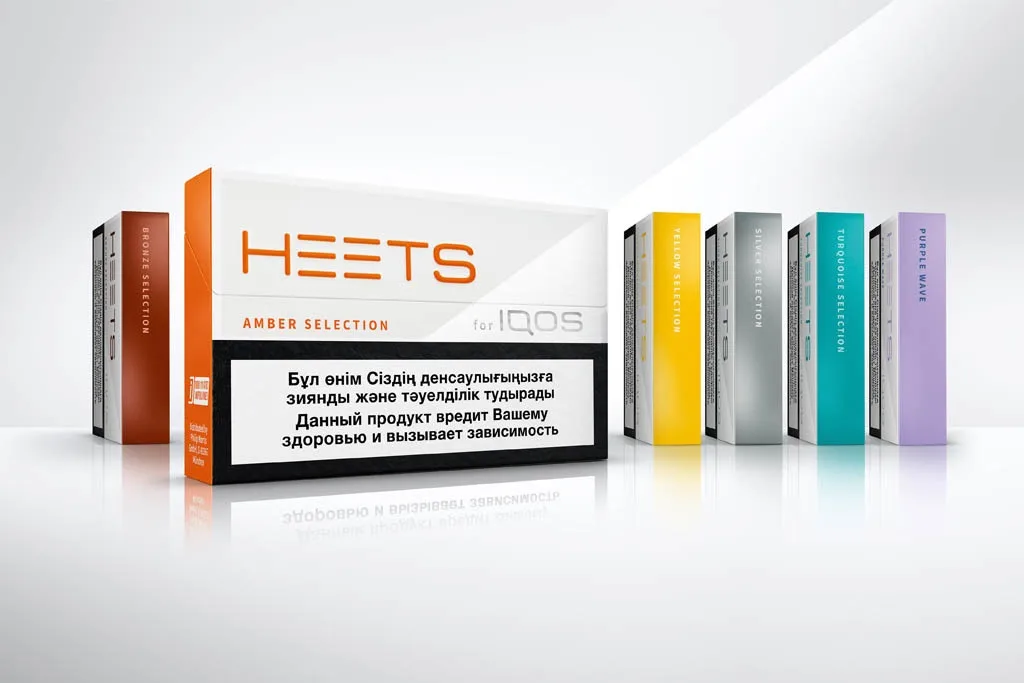 Key Benefits of IQOS Heets:
Reduced Harm: One of the primary advantages of IQOS Heets is their potential to be less harmful than traditional cigarettes. By avoiding combustion, IQOS significantly reduces the levels of harmful chemicals and tar that are typically associated with smoking.
Odor Reduction: IQOS emits significantly less odor than traditional cigarettes, making it a more discreet option for those who want to enjoy tobacco without affecting those around them.
Better Taste: Many users report that IQOS Heets offers a cleaner and more enjoyable taste compared to traditional cigarettes. The absence of burned paper and the lower heating temperature contributes to a more refined flavor profile.
No Ash or Butts: With IQOS Heets, there's no need to worry about ash or cigarette butts. This means less mess and a reduced risk of fire hazards.
Cost-Effective: In some regions, IQOS Heets may be more cost-effective than traditional cigarettes, which can make them an attractive option for budget-conscious smokers.
Regulations and Availability:
It's important to note that the availability and regulations surrounding IQOS Heets may vary by country and region. In Dubai, IQOS products have gained popularity and can often be found in authorized stores and online retailers like genvapedubai.com. However, it's crucial to stay informed about local laws and regulations regarding the sale and use of these products.
Conclusion:
IQOS Heets represent a significant step forward in the evolution of tobacco consumption. While they are not entirely risk-free, their potential to reduce harm compared to traditional cigarettes has garnered them a dedicated following. As more individuals seek alternatives to traditional smoking, IQOS Heets offers a compelling option for those looking to enjoy tobacco in a less harmful way. If you're in Dubai, you can explore the world of IQOS Heets at authorized retailers or through reputable online platforms, and experience a new way to savor your tobacco moments.
Furthermore, We are a retail Vape shop in International City, Dubai, UAE. We deliver all over the UAE. Gen Vape Dubai is a retail outlet specializing in selling electronic cigarette products. Our best-selling products are disposable vape, Nicotine Pouches, pod systems, Juul, iqos, heets, Myle, e-liquid, yuoto disposable, pod salt disposable, Nexus, Elf Bar, vgod, vape coil, vape device, etc write us a review on Trust Pilot.