NAKED 100 E JUICE SALTNIC 30ML IN UAE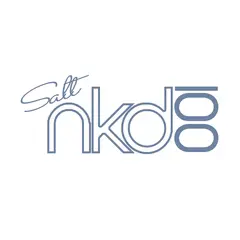 Buy NAKED 100 E JUICE SALTNIC 30ML IN UAE at Gen Vape Dubai. is crafted with premium-grade ingredients, the #1 sold vape juice brand, and the most famed brand in the vape industry. NKD 100 Salt Nicotine vape juice is designed strictly for low-voltage pod bases system vape devices. The intoxicating collection from NKD 100's ultra-smooth flavor blends is sure to keep your taste buds buzzing.
Specifications:
Bottle: Unicorn Bottle 30ml
Manufacture: USA Vape Lab
Brand: Naked 100 Salt
Nicotine Level: 35mg, 50mg
VG/PG Ratio: 50/50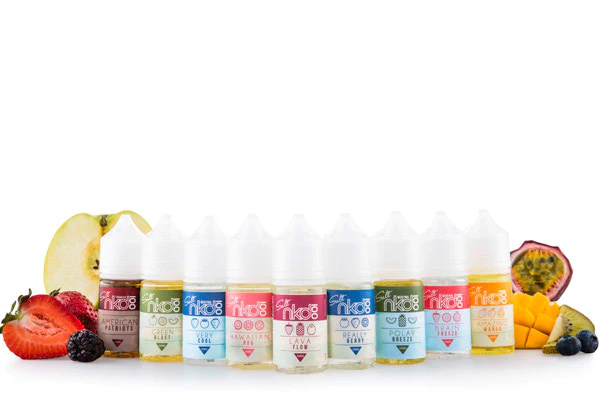 NOTE: NKD 100 Salt E-Liquid is NOT intended for use in sub-ohm tank systems. NKD 100 Salt E-Liquid is intended for low-wattage small form factor pod devices.
NKD 100 Saltnic Flavors:
American Patriots by Naked 100 Salt 30ml: takes you on a ride with a classic tobacco cut, featuring a full-bodied rich tobacco blend with firm, full-rounded, and distinct notes that pay homage to the most legendary of tobacco flavors.
Really Berry by NKD 100 Salt 30ml:  is not your typical berry flavor, presenting an explosion of sweet, freshly picked blueberries bursting with flavor combined with the rich complexity of blackberries, finished off with a lemon sugar drizzle. Sweet with a subtle hint of tartness, each inhale of Really Berry will keep your taste buds asking for more.
Hawaiian POG by NKD 100 Salt 30ml: brings the tropics right to your taste buds, presenting a smooth, refreshing, and delicious blend of freshly squeezed oranges, passion fruit's delightfully sweet and tart nectar, and exotically fruity and creamy guava. Delicious down to the very last drop, Hawaiian POG is truly the year-round vape for those looking for a perfectly balanced flavor.
Lava Flow by Naked 100 Salt 30ml:  provides an escape to that tropical island and is now available in Salt Nicotine, offering the same delicious flavor for use in pod-based systems. This delicious tropical flavor combination of fresh strawberries, with coconut, and pineapple intoxicate the senses and seduce the taste buds.
Strawberry Pom (Brain Freeze) by Naked 100 Salt 30ml:  is refreshing on a whole new level, featuring perfectly ripe strawberries and crisp kiwi, backed with subtle yet complex ruby red pomegranate essence, all served ice cold.
Melon (Polar Breeze) by Naked 100 Salt 30ml: is the perfect tropical refreshment, taking sweet and tart pineapple, rich cantaloupe, and smooth honeydew slices, blending them into an ultra-satisfying fruity frozen concoction.