X-Bar Nicotine Pouches 18MG In Dubai
Buy X-Bar Nicotine Pouches 18MG In Dubai at Gen Vape Dubai. The nicotine present in the X-BAR Pouch is dosed in 18 mg. X-BAR Nicotine Pouches sachet slips between the upper lip and the gum to allow a slow and gentle release of the nicotine and flavors present in the pouch.
Discover the refreshing taste of Mint and Mango, Berry, Apple, and other forms with this X-BAR POUCH. This product has been made with Flavor aromas for a revitalizing and unique experience. By consuming this product, you will have an impression of vigor and rejuvenation.
X-Bar pouches are made in France by French Lab.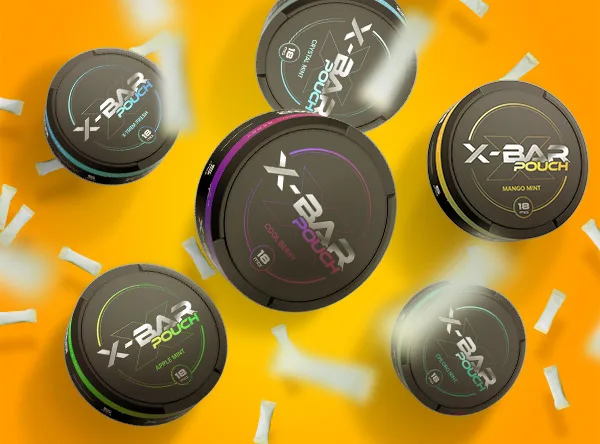 X- Bar Nicotine Pouches Specification:
Brand: X-Bar Nicotine Pouches
Type:  Nicotine pouch
20 Pouches/Can
Format: Slim
Taste: Mint, Fruits
Nicotine level: 18mg/g
Ingredients: aromas, natural fibers, crystallized nicotine
Strength: Medium
Manufacturer: French Lab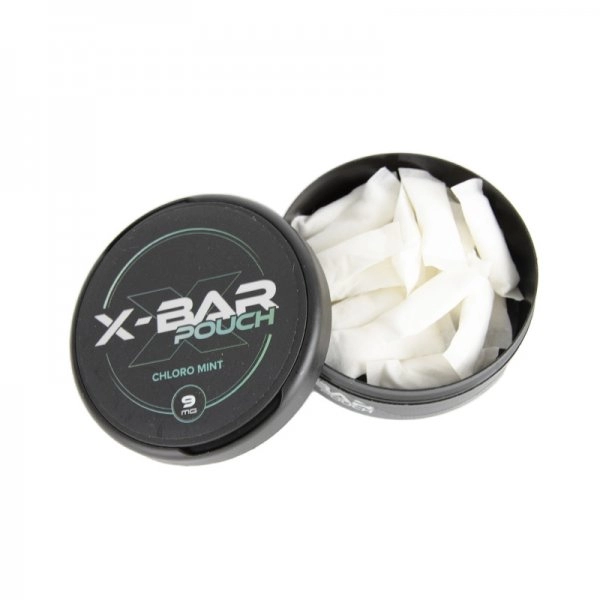 X- Bar Nicotine Pouches 18MG Flavors:
Chloro Mint
Crystal Mint
Apple Mint
Mango Mint
X-trem Fresh
Cool Berry
Don't miss the other exciting flavors from X-Bar Nicopods such as Cool Berry, Apple Mint, Crystal Mint, and X-trem Fresh!