NAKED 100 E-JUICE 60ML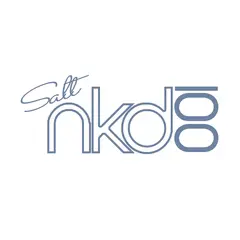 Discover the NAKED 100 E-JUICE 60ML at
Gen Vape Dubai
, one of today's most influential vape
juice
manufacturers in the industry, presenting fruit-based flavor profiles with quality sourced ingredients for a sensational vape. It comes in a variety of signature collections, such as Cream, Menthol, Tobacco, and Ice.
However, Naked100 E-Juice is an all-natural e-liquid collection of distinct flavor notes to meet every vapers palate. Manufactured by The Schwartz, the 60ml E-juice collection is a highly successful E-juice collection found internationally.
Comparatively, Naked 100 offers five juice collections e.g.: Lava Flow, and Melon. Naked 100 Menthol – Brain Freeze, Polar Breeze. Naked 100 Tobacco – American Patriots, Hawaiian Pog Ice & Lava Flow Ice. The success of Naked 100 E-Liquid has inspired many other fruit-blended E-juices. Treat your taste buds with something new and refreshing. NAKED E-JUICE IN DUBAI
NKD 100 Features:

60mL Glass Bottle
Dropper In Bottle
70% VG
30% PG
Made in the USA
Available nicotine: 3mg
NKD 100 Flavors:

Berry (Very Cool) by Naked 100 Menthol 60ml: Takes freshly picked blueberries, blackberries, and raspberries, flash freezes them, blends them, and drizzles a little bit of honey on top. Very Cool is as amazing as it sounds, with a sweet and tangy profile layered with refreshing notes of ice.
Buy Melon (Polar Breeze) by Naked 100 E-Juice 60ml In UAE at Gen Vape Dubai. is the perfect tropical refreshment, taking sweet and tart pineapple, rich cantaloupe, and smooth honeydew slices, and blending them into an ultra-satisfying fruity frozen concoction along with 35mg and 50mg nicotine strength.
Shop The Strawberry Pom (Brain Freeze) by Naked 100 Salt 60ml In UAE at Gen Vape Dubai. is refreshing on a whole new level, featuring perfectly ripe strawberries and crisp kiwi, backed with subtle yet complex ruby red pomegranate essence, all served ice cold along with 35mg and 50mg nicotine strength.
Discover NKD100 HAWAIIAN POG Flavor: Naked 100 brings the tropics right to your taste buds, presenting a smooth, refreshing, and delicious blend of freshly squeezed Orange juice, Passion Fruit's delightfully sweet and tart nectar, and exotically fruity and creamy Guava. Delicious down to the very last drop, Hawaiian POG is truly the year-round E-Juice for those looking for a perfectly balanced flavor.
LAVA FLOW: Naked 100 is an irresistible flavor that permeates your sensors with a tropical aroma. A distinct amalgamation of rich strawberries infused with a refreshing swirl of coconut and pineapple inside one exuberant flavor profile. Manufactured by The Schwartz. NAKED E-JUICE DUBAI
REALLY BERRY: Naked 100 E-Liquid (formerly Very Berry) delivers the ultimate refreshers with an exhilarating fusion of blueberries combined with the sophistication of blackberries and fresh hints of lemon sugar drizzle. The culmination of sweetness and tartness unlike any other.
Best Buy AMERICAN PATRIOTS: Naked 100 Toba. is part of the highly anticipated toba series, delivering the same flavor experience from a red pack of analog cigarettes that made the American Cowboy famous.
Furthermore, We are a retail Vape shop in International City, Dubai, UAE. We deliver all over the UAE. Gen Vape Dubai is a retail outlet specializing in selling electronic cigarette products. Our best-selling products are disposable vape, pod system, Juul, iqos, heets, Myle, e-liquid, yuoto disposable, pod salt disposable, Nexus, Elf Bar, vgod, vape coil, vape device, etc.