Gen Vape Dubai takes pride in offering only the highest quality e-juices, and Naked 100 is no exception. Each bottle is meticulously crafted using premium ingredients, ensuring a smooth and satisfying vaping experience every time. We understand the importance of consistency, which is why all Naked 100 e-juices undergo rigorous testing to meet our stringent quality standards. Buy NKD 100 Vape Juice In Dubai, UAE.
Best buy NAKED100 Flavors:
Berry (Very Cool) by Naked 100 Menthol 60ml: Takes freshly picked blueberries, blackberries, and raspberries, flash freezes them, blends them, and drizzles a little bit of honey on top. Very Cool is as amazing as it sounds, with a sweet and tangy profile layered with refreshing notes of ice.
Buy Melon (Polar Breeze) by Naked 100 E-Juice 60ml In UAE at Gen Vape Dubai. is the perfect tropical refreshment, taking sweet and tart pineapple, rich cantaloupe, and smooth honeydew slices, and blending them into an ultra-satisfying fruity frozen concoction along with 35mg and 50mg nicotine strength.
Shop The Strawberry Pom (Brain Freeze) by Naked 100 Salt 60ml In UAE at Gen Vape Dubai. is refreshing on a whole new level, featuring perfectly ripe strawberries and crisp kiwi, backed with subtle yet complex ruby red pomegranate essence, all served ice cold along with 35mg and 50mg nicotine strength.
Discover NKD100 HAWAIIAN POG Flavor: Naked 100 brings the tropics right to your taste buds, presenting a smooth, refreshing, and delicious blend of freshly squeezed Orange juice, Passion Fruit's delightfully sweet and tart nectar, and exotically fruity and creamy Guava. Delicious down to the very last drop, Hawaiian POG is truly the year-round E-Juice for those looking for a perfectly balanced flavor.
LAVA FLOW: Naked 100 is an irresistible flavor that permeates your sensors with a tropical aroma. A distinct amalgamation of rich strawberries infused with a refreshing swirl of coconut and pineapple inside one exuberant flavor profile. Manufactured by The Schwartz. NAKED E-JUICE DUBAI
REALLY BERRY: Naked 100 E-Liquid (formerly Very Berry) delivers the ultimate refreshers with an exhilarating fusion of blueberries combined with the sophistication of blackberries and fresh hints of lemon sugar drizzle. The culmination of sweetness and tartness unlike any other.
Best Buy AMERICAN PATRIOTS: Naked 100 Toba. is part of the highly anticipated toba series, delivering the same flavor experience from a red pack of analog cigarettes that made the American Cowboy famous.
Immerse yourself in the enticing world of Naked 100 e-juices, starting with the renowned NKD 100 Amazing Mango. This delightful blend combines the lusciousness of ripe mangoes, the sweetness of perfectly ripened peaches, and a subtle creamy undertone. Each puff will transport you to a tropical paradise, leaving you craving for more.
Looking for a refreshing twist? Try NKD 100 Strawberry pom Now turned Into Brain Freeze, a tantalizing fusion of ripe strawberries, tangy kiwi, and juicy pomegranates, all finished with a cool rush of menthol. Prepare for an invigorating burst of flavor that will awaken your senses.
Unleash your inner adventurer with Naked 100 Lava Flow, an explosive concoction of tropical goodness. This tantalizing blend brings together the richness of ripe strawberries, the tanginess of tropical pineapple, and the smooth creaminess of coconut. Let the waves of flavor crash over your taste buds, transporting you to a sun-kissed beach.
How To check NKD 100 Liquid is original or not?
Naked 100 prides itself on delivering quality products. Unfortunately, there are unauthorized counterfeit products being sold using the Naked 100 brand. To help stop counterfeits and make authentication easy for our distributors, retailers, and consumers, Naked 100 and our manufacturer USA Vape Lab have implemented elements within our products for easy authentication. If there is any uncertainty with a product, or you would like to report a counterfeit, please visit our contact us page.
Wanna Verify Authenticity of Naked 100 Juices?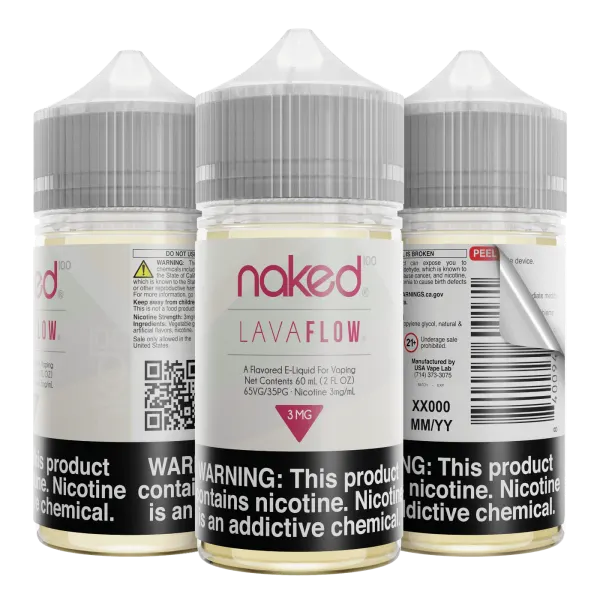 Scan the QR code located on the outer layer of the label to instantly verify the authenticity of the product
For more info about our QR system, visit our
Whether you're a vaping enthusiast or a newcomer to the world of e-juices, It's the perfect choice. With their impeccable taste profiles and uncompromising quality, These e-juices are a must-have for vapers seeking an elevated experience.
Unlock a world of extraordinary flavors with Naked 100 e-juices, exclusively available at Gen Vape Dubai. Elevate your vaping journey today by ordering your favorite blends and indulge in the ultimate vaping satisfaction.
The NKD100 E-Liquid collection consists of the following flavors: American Patriots, Berry, Cuban Blend, Euro Gold, Hawaiian Pog, Mango, Maui Sun, Melon, Melon Kiwi, Mint, Really Berry, and Strawberry Pom.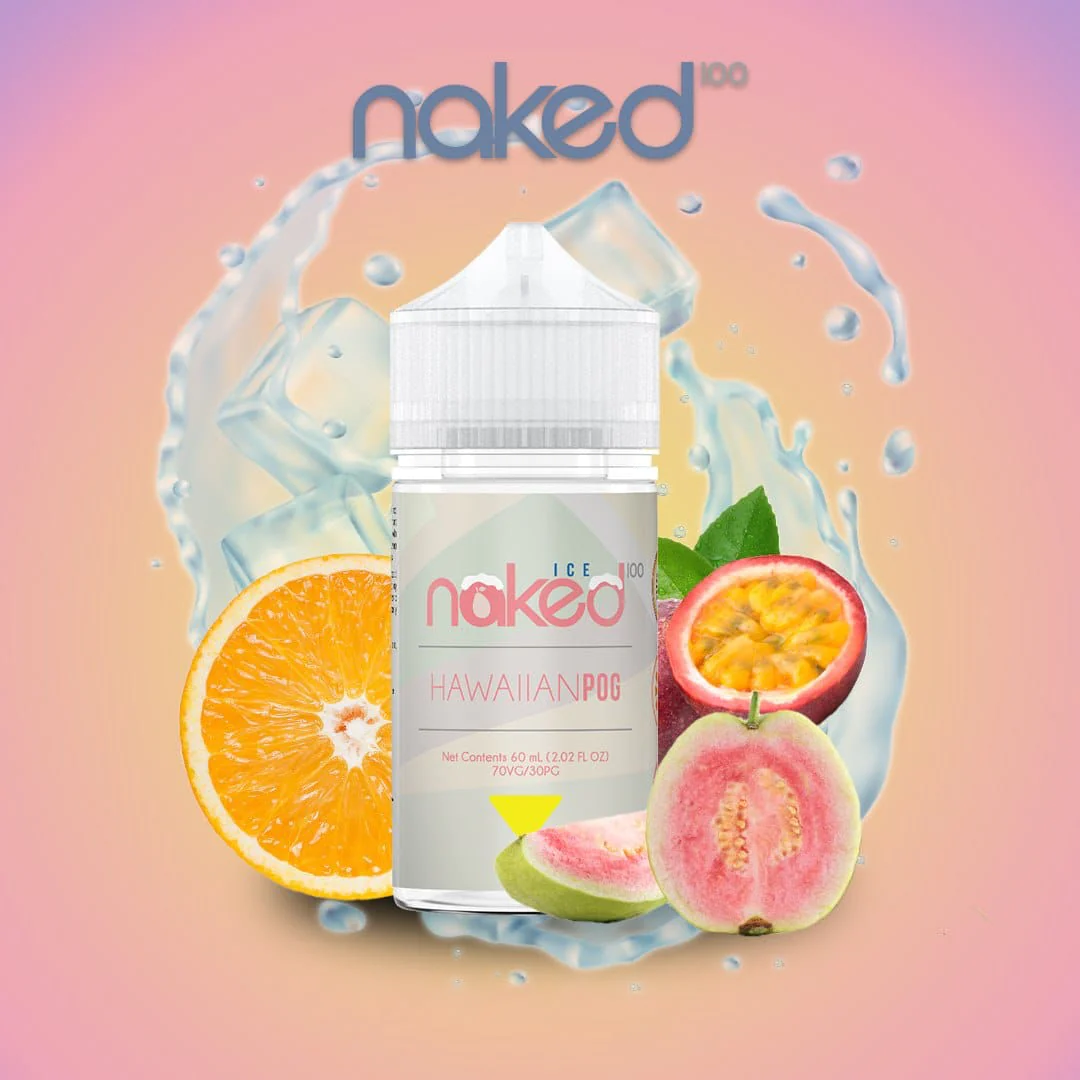 Furthermore, We are a retail Vape shop in International City, Dubai, UAE. We deliver all over the UAE. Gen Vape Dubai is a retail outlet specializing in selling electronic cigarette products. Our best-selling products are disposable vape, pod system, Juul, iqos, heets, Myle, e-liquid, yuoto disposable, pod salt disposable, Nexus, Elf Bar, vgod, vape coil, vape device, etc.