IQOS Terea Tobacco sticks
What's IQOS Terea?
TEREA SMARTCORE STICKSTM are specially designed heated tobacco units intended for exclusive use with the IQOS ILUMA induction heated tobacco device. Within the TEREA SMARTCORE STICKSTM is a metal heating element, which is coated with stainless steel, that heats the tobacco from within.
FAQ's about IQOS ILUMA & HEETS TEREA
What's IQOS ILUMA?
IQOS ILUMA is Philip Morris International's latest generation of heated tobacco product (HTP) and a new addition to our smoke-free products portfolio.
Launched in 2021, it combines innovative technology that works with PMI's SMARTCORE INDUCTION SYSTEMTM that heats the tobacco from within. This technology is different from our original IQOS blade HTP devices (e.g.,IQOS Lil Solid EZ, IQOS 3 Duo, and IQOS Lil Solid 2.0). However, both blade and induction devices generate nicotine-containing vapor, releasing the taste of tobacco without combustion, and therefore without burning or emitting smoke.
Can I smoke HEETS in Terea?
The IQOS ILUMA holder can only be used with specially designed tobacco units called TEREA SMARTCORE STICKSTM.
HEETS or HEATSTICKS units can only be used with the original IQOS blade heated tobacco holders and cannot be used with IQOS ILUMA.
This technology requires additional information for consumers that is provided on our IQOS website and in our product warnings.
Buy TEREA-IQOS ILUMA sticks | IQOS United Arab Emirates
Are HEETS and Terea the same?
No, Unlike TEREA SMARTCORE STICKS, there is no metal heating element contained in HEETS tobacco sticks, which is necessary for the heating of tobacco in IQOS ILUMA devices. and you don't need to clean any ILUMA Series.
How do you use Terea cigarettes?
Simply insert the tobacco stick into the IQOS ILUMA heater with the TEREA logo facing up. When fitted properly, the logo should still be visible.
Does Terea have nicotine?
Yes, TEREA tobacco sticks contain nicotine, which is addictive. Nicotine is a natural component of the tobacco plant and is released in the tobacco aerosol produced when IQOS ILUMA is used.
Which Terea is like Marlboro?
With its unique Marlboro flavor and its TEREA technology, IQOS TEREA JAPAN has IQOS TEREA Regular delivers a smooth, rich, and flavorful smoking experience that's sure to satisfy.
Is IQOS more harmful than cigarettes?
Because it is tobacco, the chemicals released in the aerosol from an IQOS device are the same cancer-causing substances found in cigarettes and e-cigarettes. Some were found in IQOS at even higher levels, while others were lower. Heating the tobacco instead of burning may produce fewer cancer-causing substances.
Discover HEETS TEREA Indonesian flavours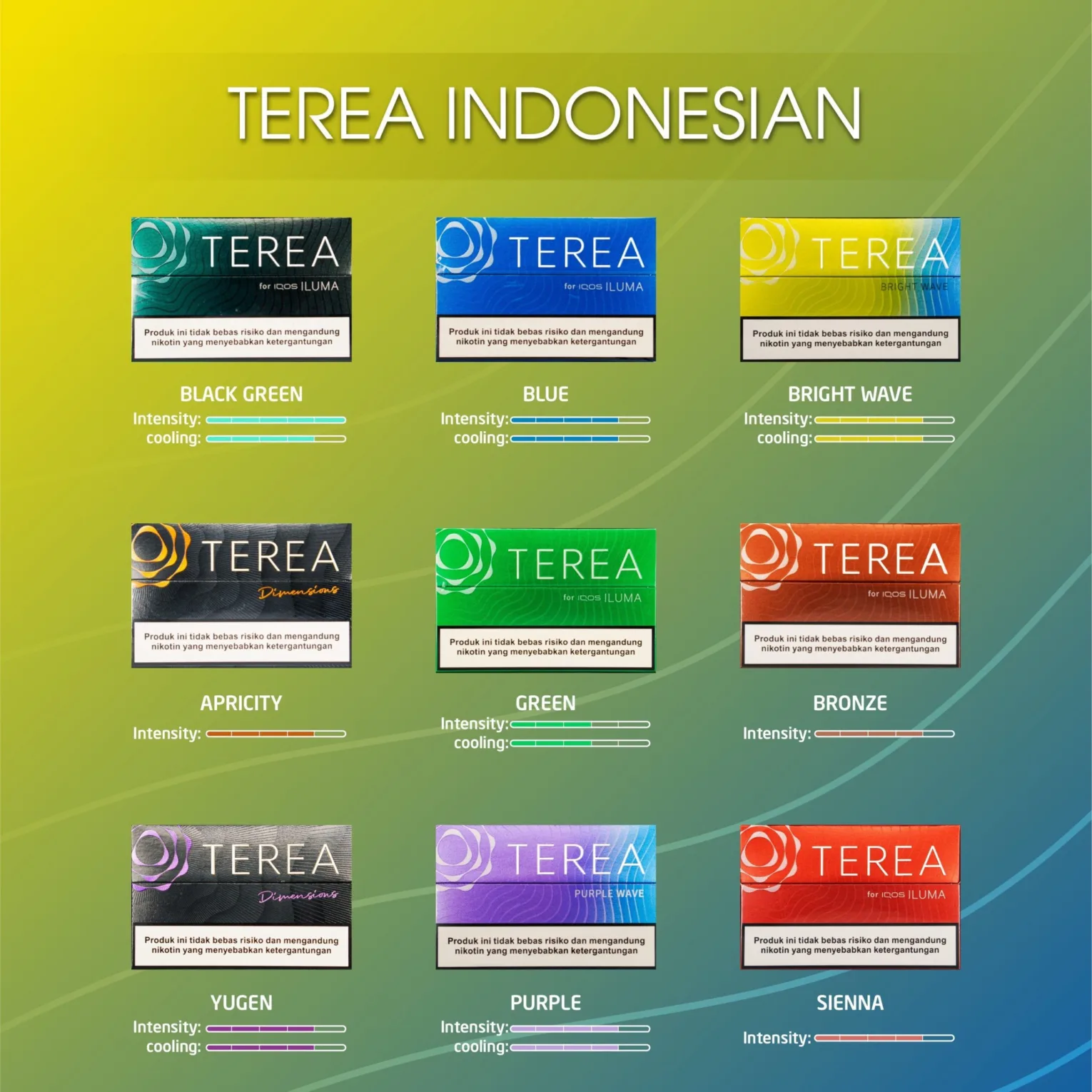 DESIGNED FOR ONLY ILUMA SERIES