White Fox Peppered Mint All White Portion Slim 16 mg
Taste " White Fox Peppered Mint has a cooling mint flavor with hints of black pepper"
The White Fox nicotine pouches are mainly used by nicotine pouch fanatics who have been using nicopods from day one.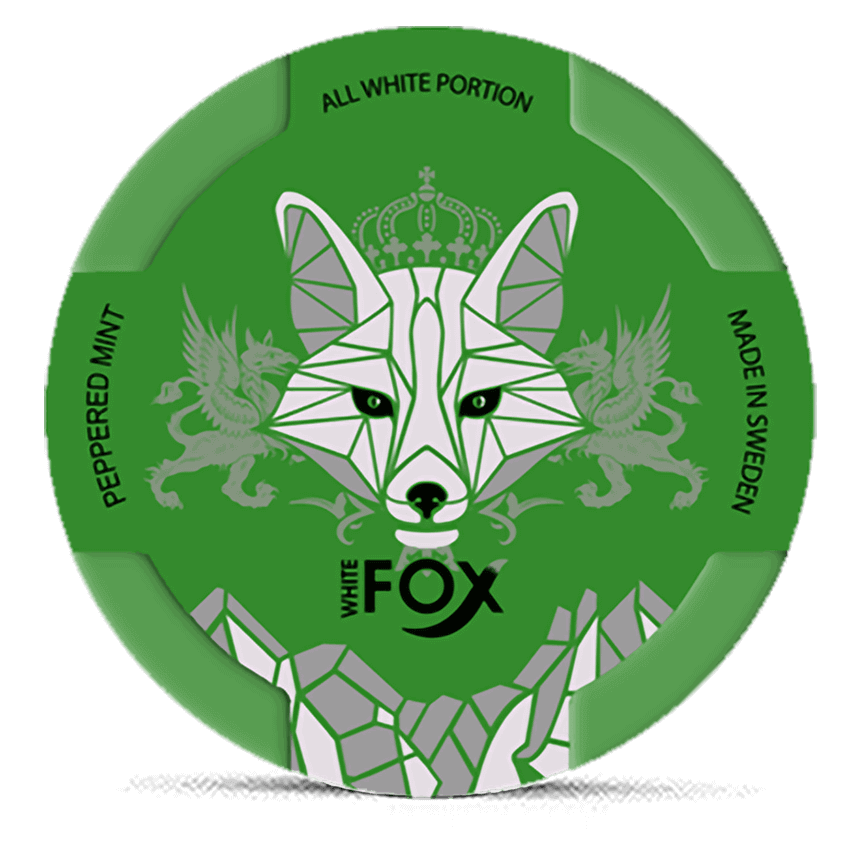 White Fox Nicopods Specifications
PRODUCT TYPE: NICOPOUCH
FORMAT: SLIM
FLAVOUR: PEPPERMINT
STRENGTH: STRONG
NICOTINE (MG) PER GRAM: 16
NICOTINE (MG) PER POUCH: 12.4
POUCHES PER CAN: 20pcs
WEIGHT PER POUCH (GRAM): 0,75
CONTENT PER CAN (GRAM): 15
MANUFACTURER: GN TOBACCO
WHITE FOX nicotine pouches
The WHITE FOX nicotine pouches are very easy to use, just place the pouch between your gums and your upper lip and the active substance will start to spread. It is not the intention to bite or suck on the bag, everything goes automatically.
Genvapedubai.com has all White Fox variants in their assortment
White Fox has a small range of flavours, It's focus mainly on quality and improving their products. White Fox Slim is already their number 1, besides that they also have the flavours White Fox Double Mint, White Fox Black Edition, White Fox Peppered Mint and White Fox Full Charge.
GN Tobacco has more products than just White Fox
Furthermore, We are a retail Vape shop in International City, Dubai, UAE. We deliver all over the UAE. Gen Vape Dubai is a retail outlet specializing in selling electronic cigarette products. Our best-selling products are disposable vape, Nicotine Pouches, pod system, Juul, iqos, heets, Myle, e-liquid, yuoto disposable, pod salt disposable, Nexus, Elf Bar, vgod, vape coil, vape device, etc. write us a review on Trust Pilot.