IQOS HEETS AMBER SELECTION KAZAKHSTAN
IQOS HEETS AMBER SELECTION is now available at Gen Vape Dubai. The flavor of these products is distinctly different. You will find a hint of smoky wood merged with nutty tones. The tobacco has a roasted aroma. The quality of the ingredients is so amazing that you will feel it with every puff. These undertones may not be strong for habitual smokers who have just switched to IQOS Heets Dubai,UAE. The basic taste is similar to Cuban cigars. This strong hint is a good point for people who are trying it for the first time.
Have you ever wished for the flavor and aroma of a good cigar in your cigarettes? With IQOS Heets Amber Selection, you can have the best of both worlds. Amber Selection's rounded, toasted tobacco flavor is exquisitely layered with a balanced and roasted flavor. This produces a very strong and rich flavor, which is ideal for those who enjoy their cigarettes with a lot of flavors. If you want a fantastic smoking experience that will leave you wanting more, the IQOS Heets Amber Selection is the cigarette for you!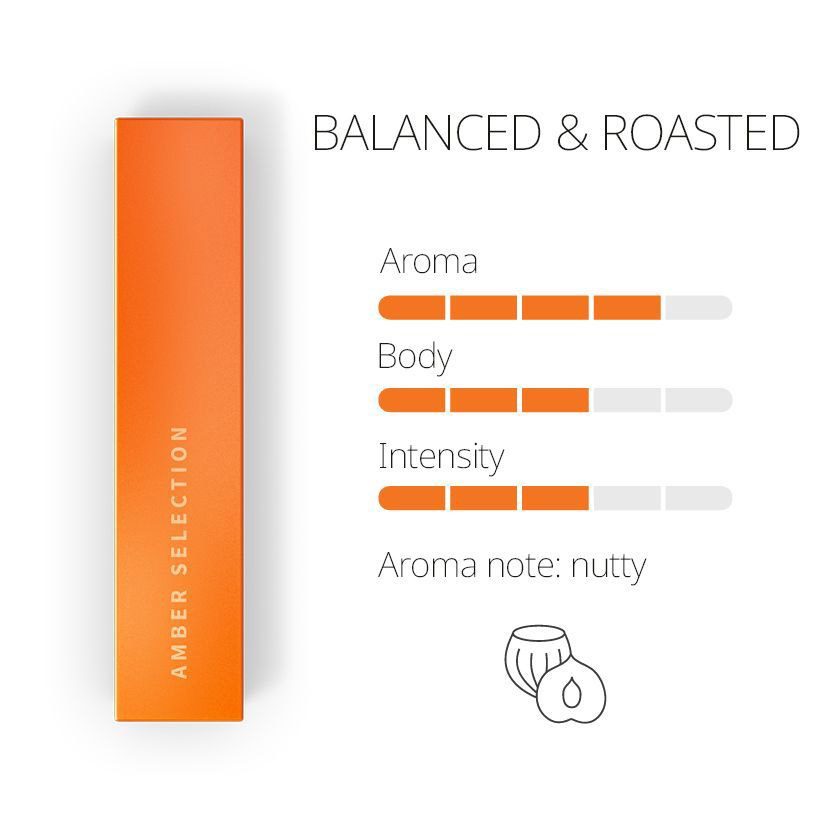 IQOS HEETS AMBER SELECTION KAZAKHSTAN TASTE:
Amber Label sticks have an unusual, rich, tart tobacco taste with light woody and nutty notes. The taste is strong and tart, but leaves behind a pleasant aftertaste. The taste of tobacco is pronounced and has a characteristic odor.
According to users, there is still a light woody aroma and gives off a straw. There are those who have a nutty aftertaste. They are popular with consumers, so they quickly disappear from the shelves.
For smokers, these sticks are ideal for use as they are the strongest and perfectly transmit cigarette tobacco. Heets Amber has the most intense tobacco aroma. The smell is the strongest of all.
IQOS HEETS AMBER SELECTION KAZAKHSTAN Specifications:
In 1 pack-20 stick
A carton has 10 packs(200 sticks)
The net weight of the tobacco mixture in a single stick: 5.3 g
Weight 250 g
Compatible with : All types of IQOS DEVICE and LAMBDA CC.
Well, everything is standard here, as always, only the colors of the sides of the pack and the color of the name of the taste of the sticks change.
QUICK LINKS: