IQOS HEETS TURQUOISE KAZAKHSTAN
IQOS Heets Turquoise is a groundbreaking tobacco alternative that delivers a crisp and delicate zesty touch for a truly thrilling and refined tobacco experience. Heets Turquoise gives you the flavor and nicotine rush of traditional cigarettes without the negative side effects. It's also ideal for any occasion due to its sleek and stylish design. So, what do you have to lose? Today, try Heets Turquoise and feel the power of smokeless tobacco for yourself!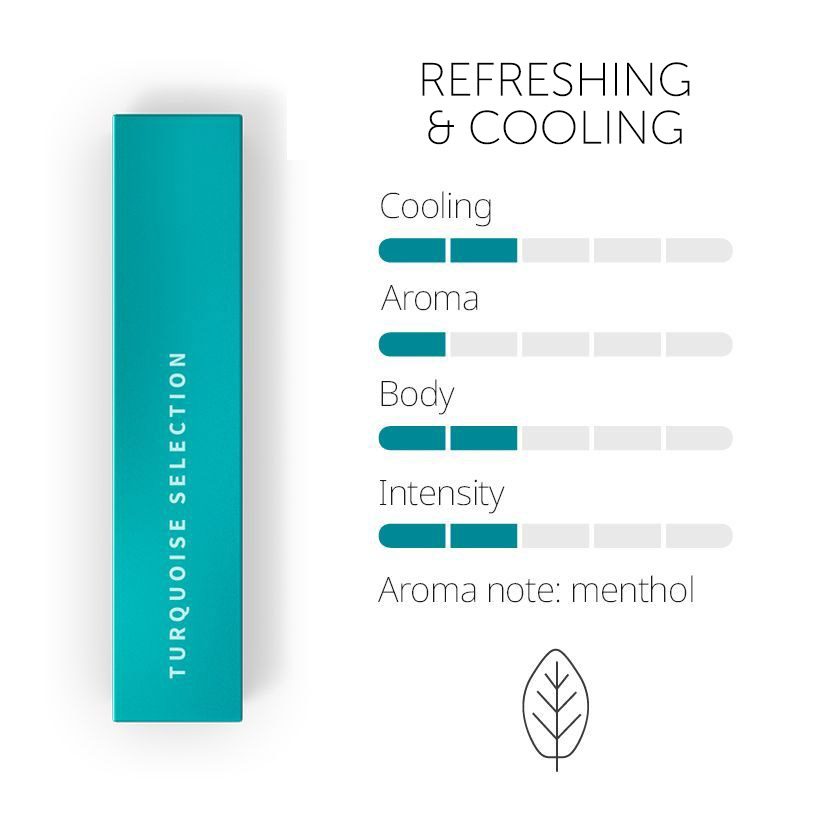 IQOS HEETS TURQUOISE KAZAKHSTAN SPECIFICATION:
In 1 pack-20 stick
A carton has 10 packs(200 sticks)
The net weight of the tobacco mixture in a single stick: 5.3 g
Weight 250 g
Compatible with : All types of IQOS DEVICE and LAMBDA CC.
Well, everything is standard here, as always, only the colors of the sides of the pack and the color of the name of the taste of the sticks change.
QUICK LINKS: