IQOS HEETS CREATION GLAZE
Heets Creations Glaze by IQOS is a one-of-a-kind vaping experience with a delicate and fragrant flavor that will take your breath away. This e-juice, made with the finest ingredients, is sure to capture your heart with its enticing aroma. The flavor is soft and creamy, with plenty of spices and aromatic herbs. You'll want more because of the soft texture and the fragrant flavor that will linger in your mouth for hours. Look no further than IQOS Heets Creations Glaze if you're looking for an ejuice that will elevate your vaping experience to new heights. Order now and enjoy!
Why Choose IQOS HEETS CREATION GLAZE ?
The Glaze from IQOS Heets Creations is a unique blend of spices and aromatic herbs that creates a soft, fragrant, and creamy texture. The flavor is delicate, and the spices and herbs are combined in just the right proportions to create a one-of-a-kind flavor. Enjoy the soothing warmth of IQOS Heets Creations Glaze as you relax in your favorite chair today by indulging in this exquisite flavor.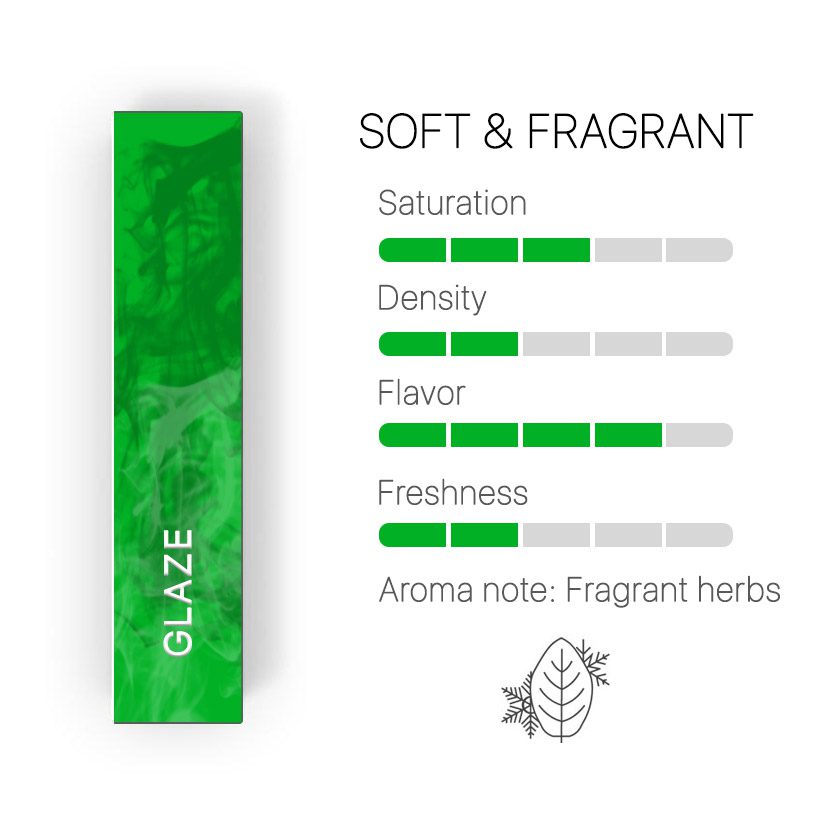 IQOS HEETS CREATION GLAZE TASTE:
The taste is delicate, with the freshness of herbs and mild spices, with a creamy vanilla aftertaste that gives a refreshing summer wave. The aroma is dominated by fresh and bright notes of mint.
IQOS HEETS CREATION GLAZE SPECIFICATION:
In 1 pack-20 stick
A carton has 10 packs(200 sticks)
The net weight of the tobacco mixture in a single stick: 5.3 g
Weight 250 g
Compatible with : All types of IQOS DEVICE and LAMBDA CC.
Well, everything is standard here, as always, only the colors of the sides of the pack and the color of the name of the taste of the sticks change.
QUICK LINKS: