IQOS HEETS SILVER SELECTION
IQOS HEETS SILVER SELECTION Available at Gen Vape Dubai. The IQOS Heets Silver Selection tobacco blend is ideal for those seeking a light and refreshing smoking experience. It's the ideal choice for those who want to cut the nicotine content without sacrificing flavor. It has a subtle aroma with overtones of spicy herbs. It satisfies your cravings with a gentle smoke without causing any negative health effects. Order Heets Silver Selection today for a smooth and delectable smoking experience!
Why choose IQOS Heets Silver Selection?
IQOS Heets Silver Selection is an excellent choice for those looking for a high-quality electronic cigarette with excellent flavor and nicotine satisfaction. IQOS Heets uses vertical vaporization technology, which results in smoother, more consistent flavors and less odor than other e-cigarettes. This makes it ideal for people who are allergic to strong tobacco scent or who want to limit their exposure to potentially harmful chemicals. The low tar content of IQOS Heets Silver Selection is another reason why it might be a good fit.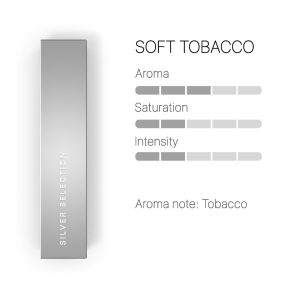 IQOS HEETS SILVER SELECTION TASTE:
Silver Selection sticks have a rich, clean tobacco flavor. They have a fairly strong and strong taste, have almost no smell and resemble cigarettes. There are no flavors, no fruity, nutty, citrus, woody or other unusual notes. Inside there are only selected tobacco leaves, dried, cut and pressed in a special way.
Users note that it is these Heets that allow you to safely switch to IQOS after many years of smoking.
IQOS HEETS SUMMER BREEZE KAZAKHSTAN Specifications:
In 1 pack-20 stick
A carton has 10 packs(200 sticks)
The net weight of the tobacco mixture in a single stick: 5.3 g
Weight 250 g
Compatible with : All types of IQOS DEVICE and LAMBDA CC.
Well, everything is standard here, as always, only the colors of the sides of the pack and the color of the name of the taste of the sticks change.
QUICK LINKS: