IQOS HEETS CREATION YUGEN
Looking for an indulgent fragrance that'll make you feel refreshed and invigorated? Look no further than IQOS Heets Creation Yugen! This enchanting fragrance is inspired by the fragrant garden of the Japanese mossy tree, and it's perfect for springtime. With a floral side and a fruity one, it has a unique blend of scents that will leave you feeling refreshed and invigorated. Explore our exclusive collection today and let the sweet fragrance of nature take you on a sensory journey.
Why IQOS HEETS CREATION YUGEN ?
IQOS Heets Creations Yugen is a high-quality IQOS product that was created specifically for smokers who want a quick and easy way to heat their tobacco products. This product uses cutting-edge technology to emit heat rather than smoke, making it one of the most effective methods for quitting smoking. When selecting an IQOS smoker, make sure to select the highest quality available, taking into account factors such as ease of use, durability, safety features, price, and so on… Finally, quitting cigarettes should not be difficult or painful, and IQOS Heets Creations Yugen meets all of these criteria.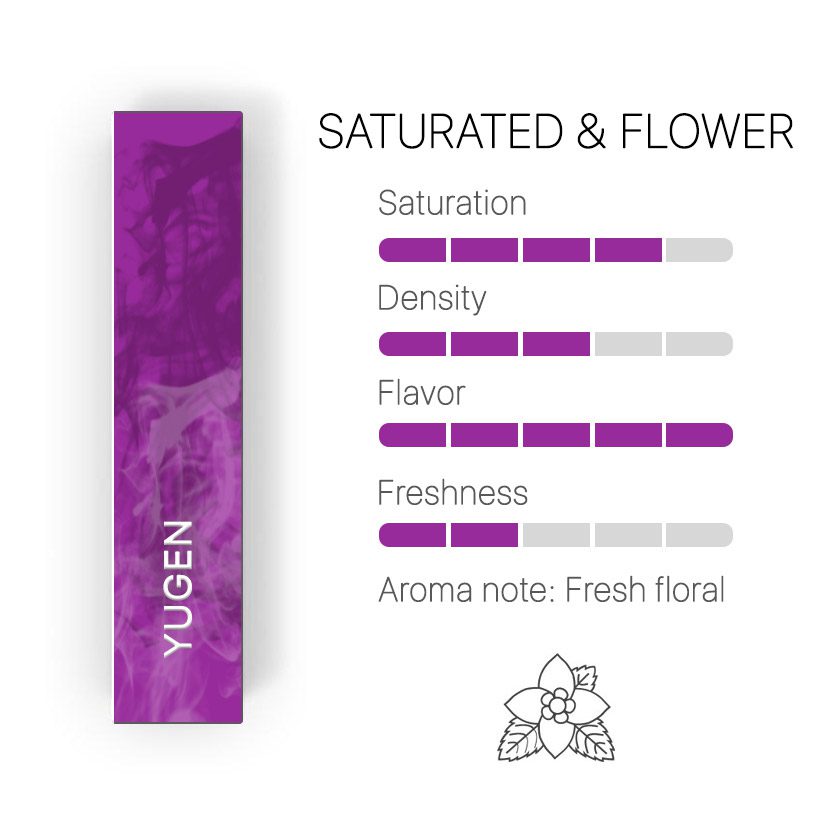 IQOS HEETS CREATION YUGEN TASTE:
The sticks have a strong tobacco base and light menthol aroma. Heets Creations Yugen sticks are distinguished by a combination of intense floral and fruity notes. The floral taste is felt after a few puffs – a light, unobtrusive shade of lavender appears. In the fresh aftertaste, you can feel jasmine and ripe pear.
IQOS HEETS CREATION YUGEN SPECIFICATION:
In 1 pack-20 stick
A carton has 10 packs(200 sticks)
The net weight of the tobacco mixture in a single stick: 5.3 g
Weight 250 g
Compatible with : All types of IQOS DEVICE and LAMBDA CC.
Well, everything is standard here, as always, only the colors of the sides of the pack and the color of the name of the taste of the sticks change.
QUICK LINKS: