IQOS HEETS PURPLE WAVE KAZAKHSTAN
IQOS HEETS PURPLE WAVE KAZAKHSTAN now available at Gen Vape Dubai. With Purple Wave, you'll experience deep cooling sensations like you've never felt before. This vape is sure to take your experience to a whole new level, thanks to its unique combination of deep cooling and the exquisite scent of dark forest fruits. Progressive sensations will flow smoothly from one end to the other. The IQOS Heets Purple Wave, with its sleek design and stately silhouette, is the ideal device for those who want the best of both worlds. Order your device now and prepare for a fantastic vaping experience!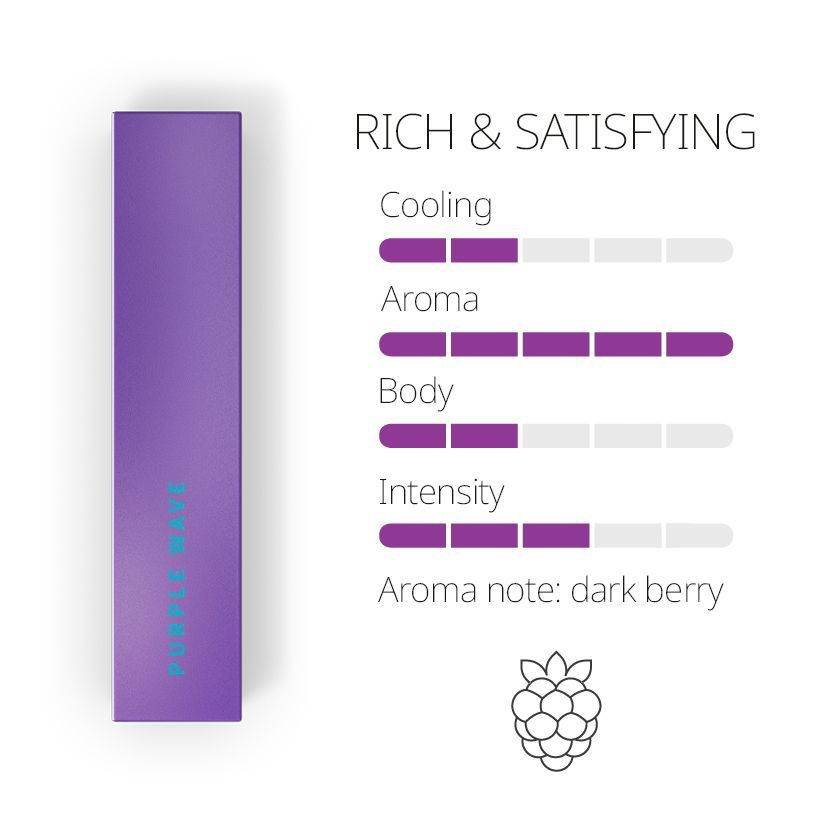 IQOS HEETS PURPLE WAVE KAZAKHSTAN TASTE:
A bold combination designed to interest the most discerning connoisseurs of unforgettable taste and rich aroma. These sticks represent a tobacco blend with subtle notes of menthol and the aroma of ripe forest berries. That sounds good? Try it, it's an unforgettable experience!
IQOS HEETS PURPLE WAVE KAZAKHSTAN SPECIFICATION:
In 1 pack-20 stick
A carton has 10 packs(200 sticks)
The net weight of the tobacco mixture in a single stick: 5.3 g
Weight 250 g
Compatible with : All types of IQOS DEVICE and LAMBDA CC.
Well, everything is standard here, as always, only the colors of the sides of the pack and the color of the name of the taste of the sticks change.
QUICK LINKS: