IQOS HEETS YELLOW SELECTION KAZAKHSTAN
Anyone looking for an elegant, IQOS HEETS YELLOW SELECTION is available at Gen Vape Dubai, well-balanced tobacco flavor will enjoy Yellow Selection. It has subtle herbal notes that make it strong tobacco for beginners while maintaining a great flavor. It's ideal for those who want to quit smoking without feeling deprived because of its non-expressive nicotine effect. Order your IQOS Heets Yellow Selection pack today and get ready for a fantastic tobacco experience that will leave you wanting more!
Why choose IQOS Heets Yellow Selection?
If you are looking for a nicotine-free alternative to cigarettes, IQOS Heets Yellow Selection is a great choice. IQOS delivers nicotine through heat rather than smoke, so it doesn't contain any of the harmful toxins or chemicals found in traditional cigarettes. Furthermore, because Yellow Selection does not require the processing or drying of tobacco leaves like regular cigarettes, it conserves natural resources and reduces deforestation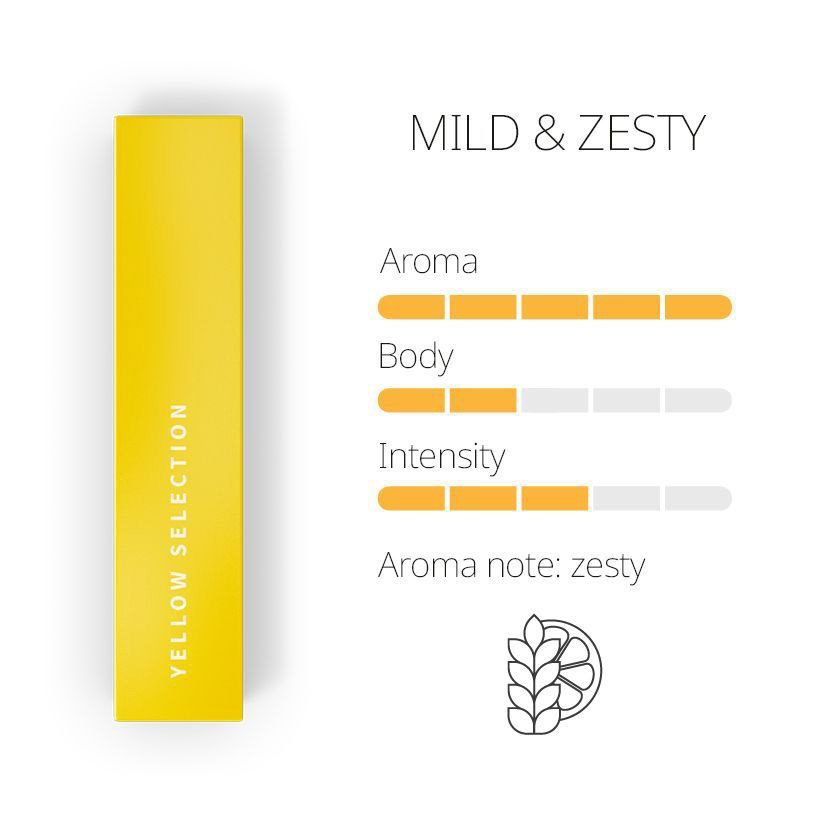 IQOS HEETS YELLOW KAZAKHSTAN TASTE:
Yellow Selection sticks are the best option for light tobacco lovers, as they have a mild and sophisticated taste. Sticks combine selected tobacco blend and light spicy notes that will please all connoisseurs of quality tobacco.
Due to their unobtrusive taste and aroma, cigarettes are suitable for daily use and will satisfy the majority of smokers. Yellow Selection will appeal to those who are just switching to IQOS from light cigarettes.
IQOS HEETS YELLOW KAZAKHSTAN SPECIFICATION:
In 1 pack-20 stick
A carton has 10 packs(200 sticks)
The net weight of the tobacco mixture in a single stick: 5.3 g
Weight 250 g
Compatible with : All types of IQOS DEVICE and LAMBDA CC.
Well, everything is standard here, as always, only the colors of the sides of the pack and the color of the name of the taste of the sticks change.
QUICK LINKS: