IQOS HEETS Fiit REGULAR Available in Dubai, UAE
IQOS HEETS Fiit has everything a smoker might desire in a cigarette, It's a classic tobacco aroma with light nutty notes. Most likely, Fiit Regular will appeal to those smokers who used to choose regular cigarettes, without flavors and capsules. If we compare them with the IQOS HEETS sticks, then according to the reviews of some users, the taste is closest to HEETS Bronze and HEETS Amber These sticks have a spicy and refreshing scent. Soft, fresh taste with citrus notes. Fiit cigarettes are expected to appeal to smokers who desire plain cigarettes free of flavors and capsules. Fiit cigarettes are made with high-quality papers and are environmentally friendly, so you can be confident that you're helping the earth. Try IQOS HEETS Fiit Regular from Gen Vape Dubai when you're ready for a change!
The price is per carton. 1 carton contains 10 packs x 20 sticks = 200 sticks.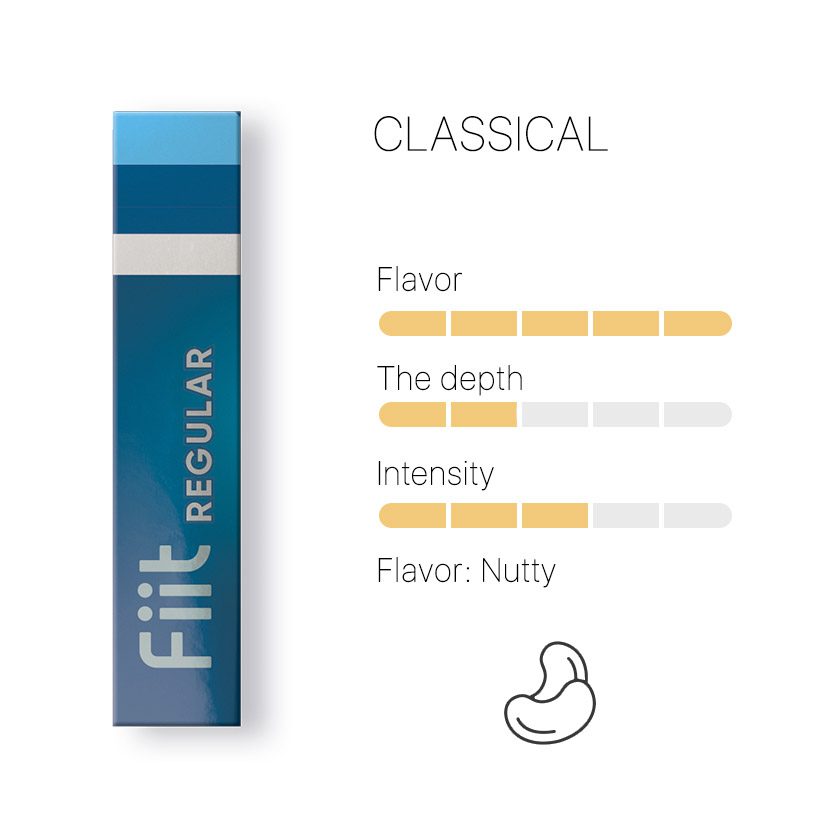 Aroma: ★★★★★
Intensity: ★★★★☆
Freshness: ★★☆☆☆
Strength: ★★★★☆
Why They Choose IQOS HEETS Fiit Regular?
If you want a typical tobacco flavor without the bad aftertastes, IQOS HEETS Fiit Regular is the way to go! It has the taste of traditional tobacco yet smokes slowly and gently, leaving you with a sensation of calm and happiness.
For Use: IQOS 3 DUO KITS, IQOS LIL SOLID 2.0