IQOS HEETS BRONZE SELECTION KAZAKHSTAN
IQOS Heets is perfect for those who are looking for an intense and warm tobacco experience. Made with a blend of aromatic tobacco, Bronze Selection is perfect for those who enjoy the taste of cocoa and dried fruits. With its intense aroma notes, this tobacco blend is sure to please. Whether you're a pipe smoker or a cigar enthusiast, IQOS Heets Bronze Selection is the perfect choice for you. Enjoy a great smoke! Order your pack today!
Why choose Heets Bronze Selection?
IQOS Heets Bronze Selection are perfect for smokers who are looking for an alternative to smoking traditional cigarettes. Heets Bronze Selection are heat-not-burn cigarettes, which means that you don't have to burn tobacco to create smoke. This makes them healthier and less harmful than traditional cigarettes. Plus, they don't contain anything that could be potentially harmful to your health, such as tar and cancer-causing chemicals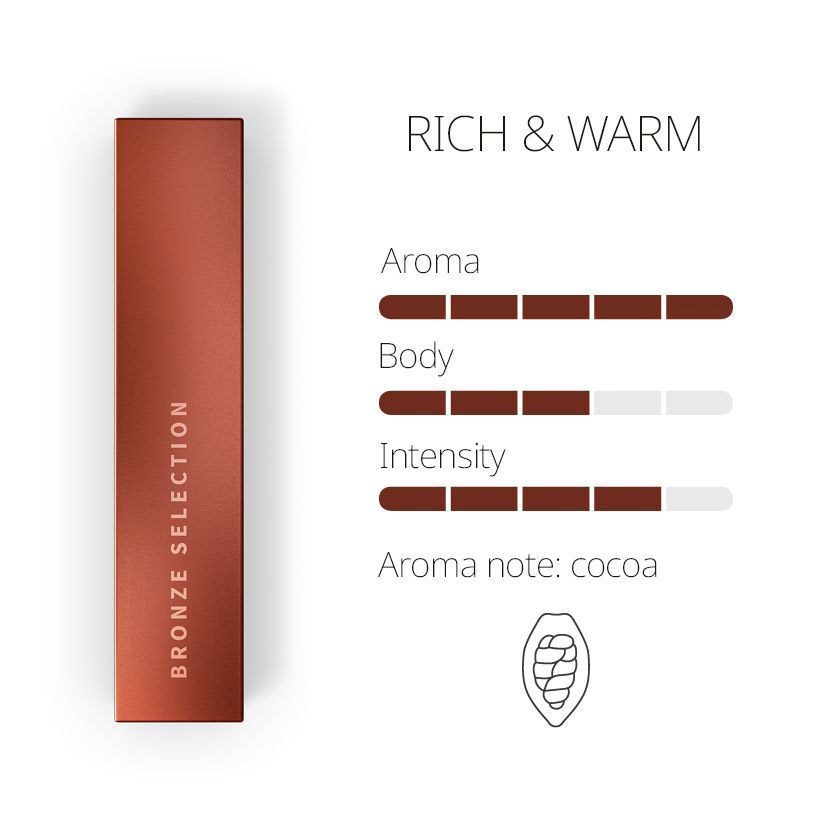 IQOS HEETS BRONZE SELECTION KAZAKHSTAN TASTE:
IQOS Bronze Selection tobacco sticks are an exquisite taste of a selected tobacco blend, the aromatic symphony of which contains notes of cocoa with a delicate echo of dried fruits, sounding in unison with the astringency of tobacco leaf. The tobacco is soft and leaves a pleasant aftertaste. There are few flavors, so they do not bore for a long time.
IQOS bronze sticks are in demand by lovers of traditional tastes. Suitable for those who switch from regular cigarettes to IQOS. May be suitable as a daily option.
IQOS HEETS BRONZE SELECTION KAZAKHSTAN SPECIFICATION:
In 1 pack-20 stick
A carton has 10 packs(200 sticks)
The net weight of the tobacco mixture in a single stick: 5.3 g
Weight 250 g
Compatible with : All types of IQOS DEVICE and LAMBDA CC.
Well, everything is standard here, as always, only the colors of the sides of the pack and the color of the name of the taste of the sticks change.
QUICK LINKS: