IQOS HEETS CREATION NOOR
Instead of quitting smoking the hard way, try IQOS Heets Creations Noor! This tobacco blend replaces the need for a lighter, matches, and cigarettes. The tobacco blend has a rich nutty flavor with fruit and citrus notes that are delicately accented. You'll be satisfied with the taste and nicotine content of our discreetly designed Heets Creations Noor after just one puff. Even better, it's available in three nicotine strengths, so it'll suit any smoker! So quit smoking for good and try IQOS Heets Creations Noor today!
Why Choose IQOS HEETS CREATION NOOR ?
The Heets Creations Noor is the ideal vape for those looking for a low-cost, easy-to-use device with a wide range of features and benefits. This device is versatile and convenient because it works with both e-liquid and dry herbs. This product's innovative heat exchange system is another great feature. The heating element does not come into direct contact with the herbs or liquid in this system; instead, smoke passes through two coils, resulting in vaporized fluid droplets rather than actual combustion products. When compared to other vapes, this results in fewer toxins being released into your lungs and less irritation.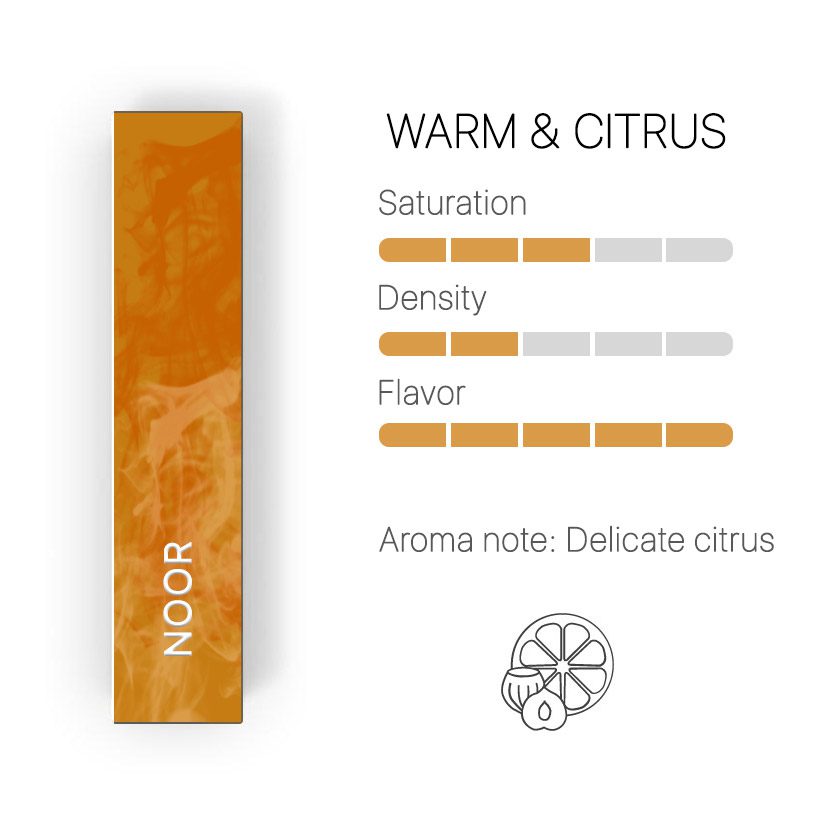 IQOS HEETS CREATION NOOR TASTE:
Noor combines two main aromas: nutty and citrus. A feature is that when smoking, they do not appear simultaneously, but are replaced. At first, you smell the nut, and when you exhale, citrus and fruits are vividly felt. The smell of tobacco is noticeable here, but the nutty-citrus aroma makes it softer, more tender.
IQOS HEETS CREATION NOOR SPECIFICATION:
In 1 pack-20 stick
A carton has 10 packs(200 sticks)
The net weight of the tobacco mixture in a single stick: 5.3 g
Weight 250 g
Compatible with : All types of IQOS DEVICE and LAMBDA CC.
Well, everything is standard here, as always, only the colors of the sides of the pack and the color of the name of the taste of the sticks change.
QUICK LKINS: