DR VAPES THE FROZEN SERIES PINK CRAZY FROZEN-120ML
Buy new DR VAPES THE FROZEN SERIES PINK CRAZY FROZEN-120ML at Gen Vape Dubai. This is a Freebase vape juice blend of a sweet guava and blackcurrant soft drink with the aftertaste of juicy passion fruit. Suitable to use with DL (Shisha) puff coils or pods. This world-famous Panther Series is the collection that put Dr Vapes on the map. Discover the Dr Vapes Panther E-liquid collection.
DR VAPES ROYALE FROZEN FEATURES
Brand Name: Dr. Vapes
VG/PG: 78VG/22PG
Nozzle: Squeezer
Size: 120ml
Nicotine Level: 3mg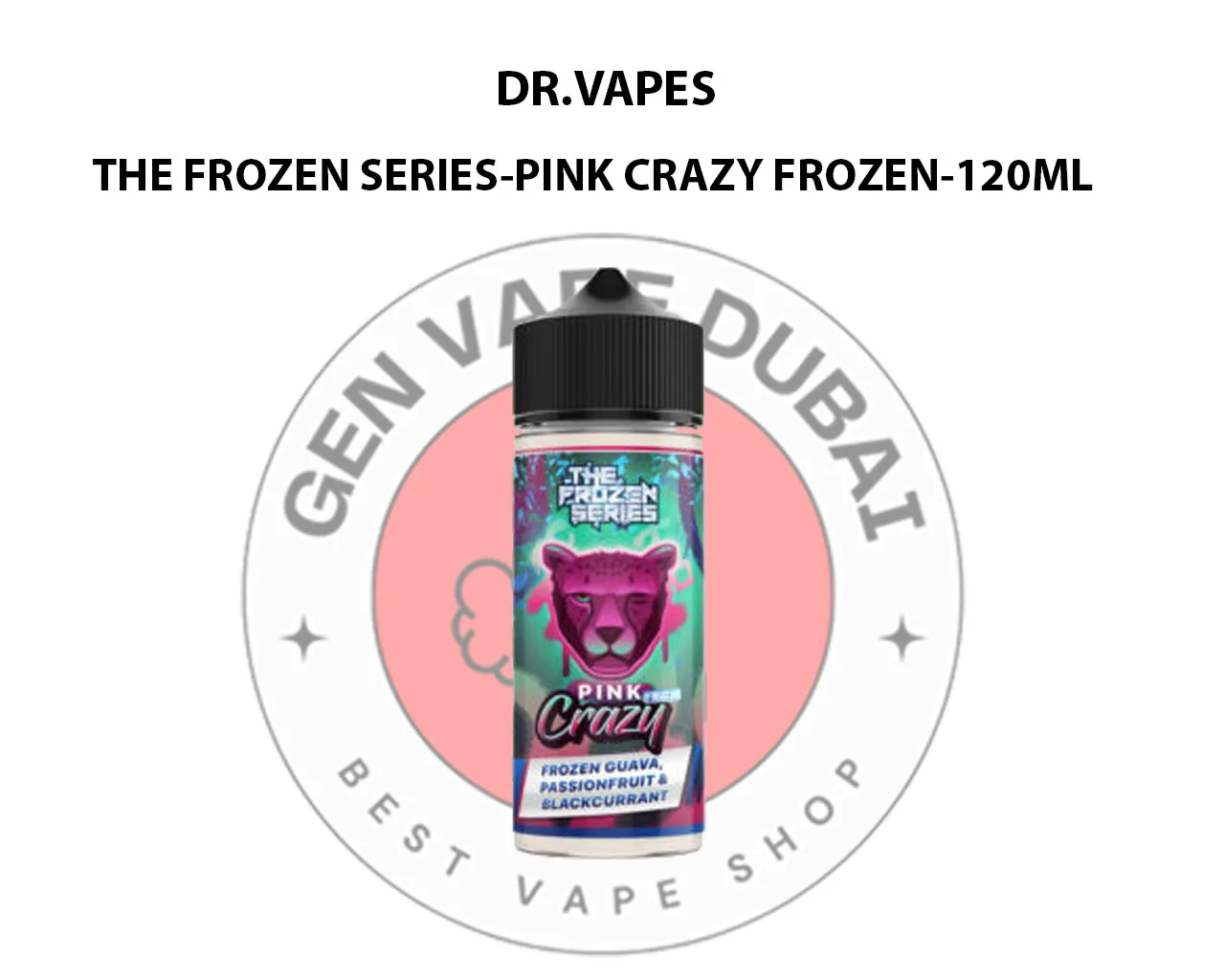 The Dr Vapes Frozen Series Pink Royale is available at our online and offline shop Gen Vape Dubai in UAE.
There is a 24-48 hrs, processing time for all orders, with most orders sent out for delivery within 24 business hours. Also, We strive to ship orders out as quickly as possible. We deliver anywhere in the United Arab Emirates.
Furthermore, We are a retail Vape shop in International City, Dubai, UAE. We deliver all over the UAE. Gen Vape Dubai is a retail outlet specializing in selling electronic cigarette products. Our best-selling products are disposable vape, Nicotine Pouches, pod systems, Juul, iqos, heets, Myle, e-liquid, yuoto disposable, pod salt disposable, Nexus, Elf Bar, vgod, vape coil, vape device, etc write us a review on Trust Pilot.