IQOS HEETS SIENNA SELECTION ARABIC
Buy IQOS HEETS SIENNA SELECTION ARABIC at Gen Vape Dubai. This cigarettes are the perfect flavor for a fantastic heat-not-burn smoking experience. These cigarettes carry an exotic taste of sienna wood and an intensive punch of pure tobacco. This exceptional flavor will provide you with the true essence of tobacco without the hassle of smoke, ash, or other unwanted factors involved with conventional tobacco cigarettes. With a subtle and striking flavor, our Sienna HEETS will help you enjoy a pleasant smoking experience. It involves an authentic tobacco flavor beautifully perfectly blended with a woody tinge and a mild tea aroma. Manufactured using premium quality tobaccos, we ensure you an intense sienna-flavored smoking experience for a long period.
Heets Sienna Taste: Smooth and flavorful, Sienna HEETS deliver a balanced, well-rounded tobacco taste with woody nuances and subtle light tea aroma notes.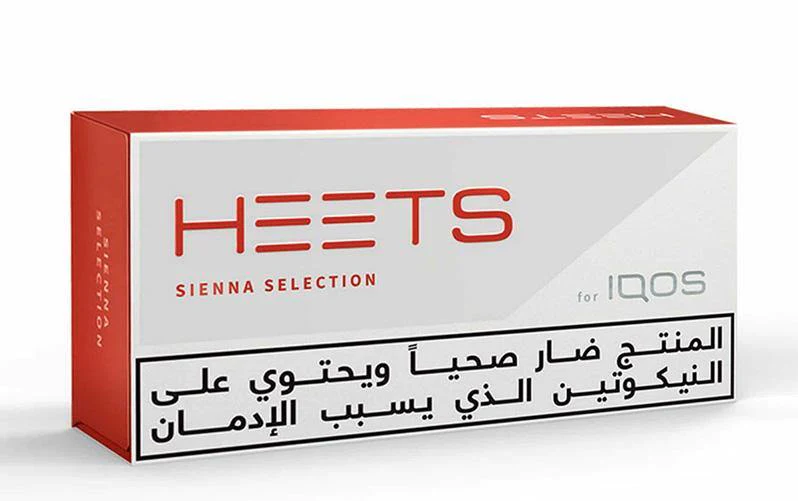 IQOS Heets Sienna Selection Characteristics
Flavor: Intense tobacco flavor with light woody and tea notes.
Include: 1 Carton / 10 Small Packets / 200 Sticks
Weight: 250 g
The net weight of the tobacco mixture in a single stick: 6.1 g.
Origin: Lebanon
Suitable for: IQOS Lil SOlis EZ, IQOS 3 Duo, IQOS 3 MULTI,  IQOS Lil Solid
Body – ★★★★☆ 4/5
Intensity – ★★★★☆ 4/5
Aroma – ★★★☆☆ 3/5
Delivery Process of Heets Sienna Arabic
Delivery charge: AED 30 in the UAE for orders less than AED 300 and free delivery for other orders.
Same-day delivery in Dubai, Sharjah, and Ajman for orders before 6 pm and next-day delivery for other orders.
If you like Classic balanced tobacco flavor, then we recommend you try IQOS Heets Silver Selection
To write a review of our service in Trust Pilot Click here.