Pablo X-Ice Cold Danger Strong 30mg In UAE
Taste " Pablo X Ice Cold offers a rich tobacco flavor, catering specifically to ex-smokers and tobacco enthusiasts "
Discover PABLO X-Ice Cold Danger Strong 30mg at Gen Vape Dubai, an enticing twist on the classic Pablo Ice Cold. While it shares the same smart nicotine pouch technology and structure, Pablo X Ice Cold offers a rich tobacco flavor, catering specifically to ex-smokers and tobacco enthusiasts.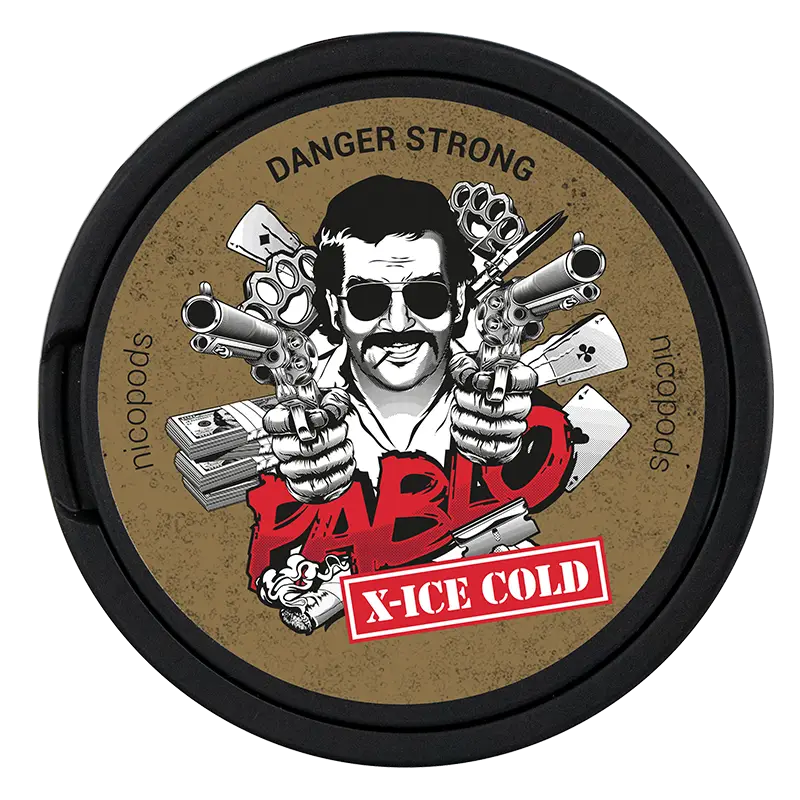 How to Enjoy Pablo Nicotine Pouches
Using Pablo nicotine pouches is hassle-free. Place the sachet between your upper lip and gums, and let the active ingredients work their magic. There's no need to bite or suck on the pouch; it operates automatically.
Explore the Latest Pablo Varieties
At genvapedubai.com, we stay ahead of the curve with the newest Pablo offerings. In addition to Pablo X Ice Cold, we proudly present Pablo Ice Cold XXL – the same great product, now available in a convenient tub containing 20 pouches. Pablo Ice Cold remains a customer favorite with its refreshing mint flavor.
Discover the Full Range of Pablo Flavors
Explore our extensive collection of Pablo varieties and find the perfect match for your palate. In addition to Pablo Exclusive Frosted Mint, we feature Pablo Ice Cold and Pablo Banana Ice, Mango Ice, Bubblegum, and Strawberry Lychee. Pablo X Ice Cold offers a rich tobacco flavor that's equally beloved by our customers.
Elevate your vaping experience with Pablo X Ice Cold and more, exclusively at genvapedubai.com.
Pablo X-Ice Cold Danger Strong 50mg Specification:
Brand: Pablo Nicotine Pouches
Type:  Nicotine pouch
Format: Slim All White
Taste: Tobacco
Nicotine level: 30mg/g
Content: 16g
Strength: Danger strong
Manufacturer: NGP Tobacco
Pablo X Ice Cold nicotine pouches are tailored for seasoned users seeking an intense experience. These pouches deliver an exceptionally potent nicotine kick that endures, making them perfect for hectic days or vibrant nights. Plus, their robust mint flavor ensures a consistently fresh breath, no matter the moment. Discover the power of Pablo X Ice Cold at genvapedubai.com.