SIMBA ZERO NICOTINE DISPOSABLE VAPE 1200PUFFS-DUBAI
SIMBA ZERO NICOTINE DISPOSABLE VAPE1200PUFFS-DUBAI is now available in Dubai, UAE at genvapedubai.com. It's the perfect disposable vape for those who are looking to take a step back from their nicotine addiction. With 0% nicotine, this vape will give you that satisfying hit without the strong harshness of nicotine. Simba Zero's smooth and chilled experience will keep you coming back for more!
Simba Zero disposable vape flavors are the perfect way to enjoy your favorite flavor without all the hassle of nicotine addiction. Now its taste performance is undoubtedly at the top of the industry. Because of the excellent explosive power and flavor resolution, We released the best flavors, including pistachio Gelato flavors, popular fruit flavors, and special Berry Blast and Blackcurrant Lemonade flavors. We believe this will become one of our most special products, and it will bring you an unparalleled vaping experience. Just puff and dispose of it!
SIMBA ZERO NICOTINE DISPOSABLE VAPE 1200PUFFS-DUBAI Features:
No Nicotine
No Tobacco
No Caffeine
SIMBA ZERO NICOTINE DISPOSABLE VAPE 1200PUFFS-DUBAI Specifications:
Nicotine Strength: 0%
Puffs: Approx. 1200 Puffs
Battery: 850mAH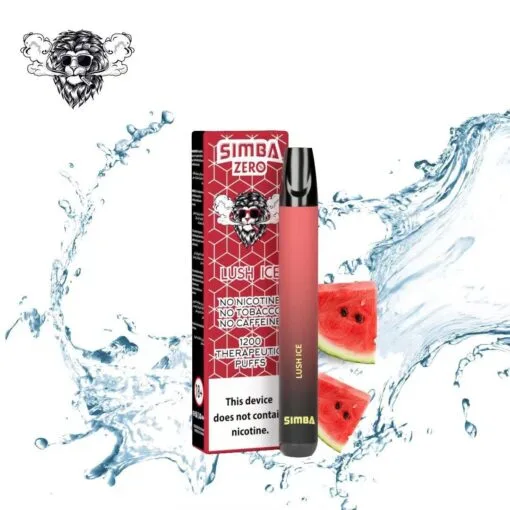 Packaging Includes:
1 x SIMBA PRO Disposable Vape Device