VELO BERRY FROST SLIM FORMAT 10MG
Taste "Tobacco-free, all-white, and discreet nicopods from Velo with strong kicks and a frosty mint-berry flavor!"
Discover VELO BERRY FROST STRONG 10MG at Gen Vape Dubai. It's An all-white snus from Velo and the manufacturer BAT designed to take your experience to the strong strength! Its tobacco-free and slim nicotine pouches deliver strong nicotine kicks (10 mg/portion) together with a cool mint flavor topped with sweet and fruity tones of berries.
This 10mg Velo Nicotine Pouches can offers the perfect combination of cooling menthol and juicy raspberry, blueberry, and blackberry notes. The result is a nicotine pouch that is not only satisfying, but also provides a burst of flavor with every hit. This flavor Made in Pakistan under the authority of British American Tobacco.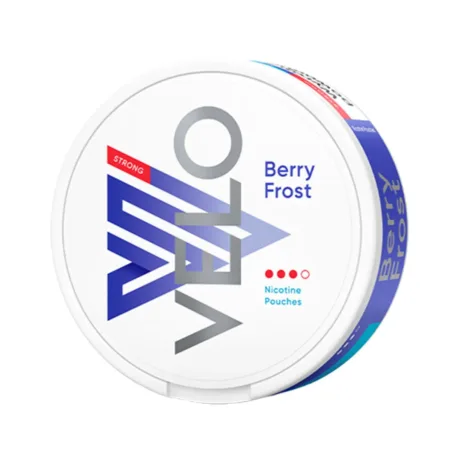 Velo Berry Frost Specifications:
Brand: VELO, LYFT
Product Type: Nicopod
Format: Slim
Flavour: Mint & Berry
Strength: Strong
Nicotine: 10mg
Pouches Per Can:20
Weight Per Pouch (Gram):0,75
Content Per Can (Gram):15
No alcohol, No animal derivatives!
Furthermore, We are a retail Vape shop in International City, Dubai, UAE. We deliver all over the UAE. Gen Vape Dubai is a retail outlet specializing in selling electronic cigarette products. Our best-selling products are disposable vape, pod system, Juul, iqos, heets, Myle, e-liquid, yuoto disposable, pod salt disposable, Nexus, Elf Bar, vgod, vape coil, vape device, etc.