VELO FREEZE MAX SLIM 17MG IN UAE
FREEZE MAX Taste " VELO FREEZE MAX SLIM 17MG has a taste of mint and a maxed out nicotine content " Born In Sweden!
Best Buy VELO FREEZE MAX SLIM 17MG At Gen Vape Dubai, At genvapedubai.com we proudly present VELO Freeze MAX Slim Format, the ultimate choice for those in pursuit of a powerful and icy sensation. This nicotine powerhouse boasts a Max-strong 17mg nicotine content and delivers a refreshing Mint flavor finish. It's the perfect option for individuals craving a revitalizing and invigorating experience that lingers all day long.
It's 99% Less Toxicants than cigarettes!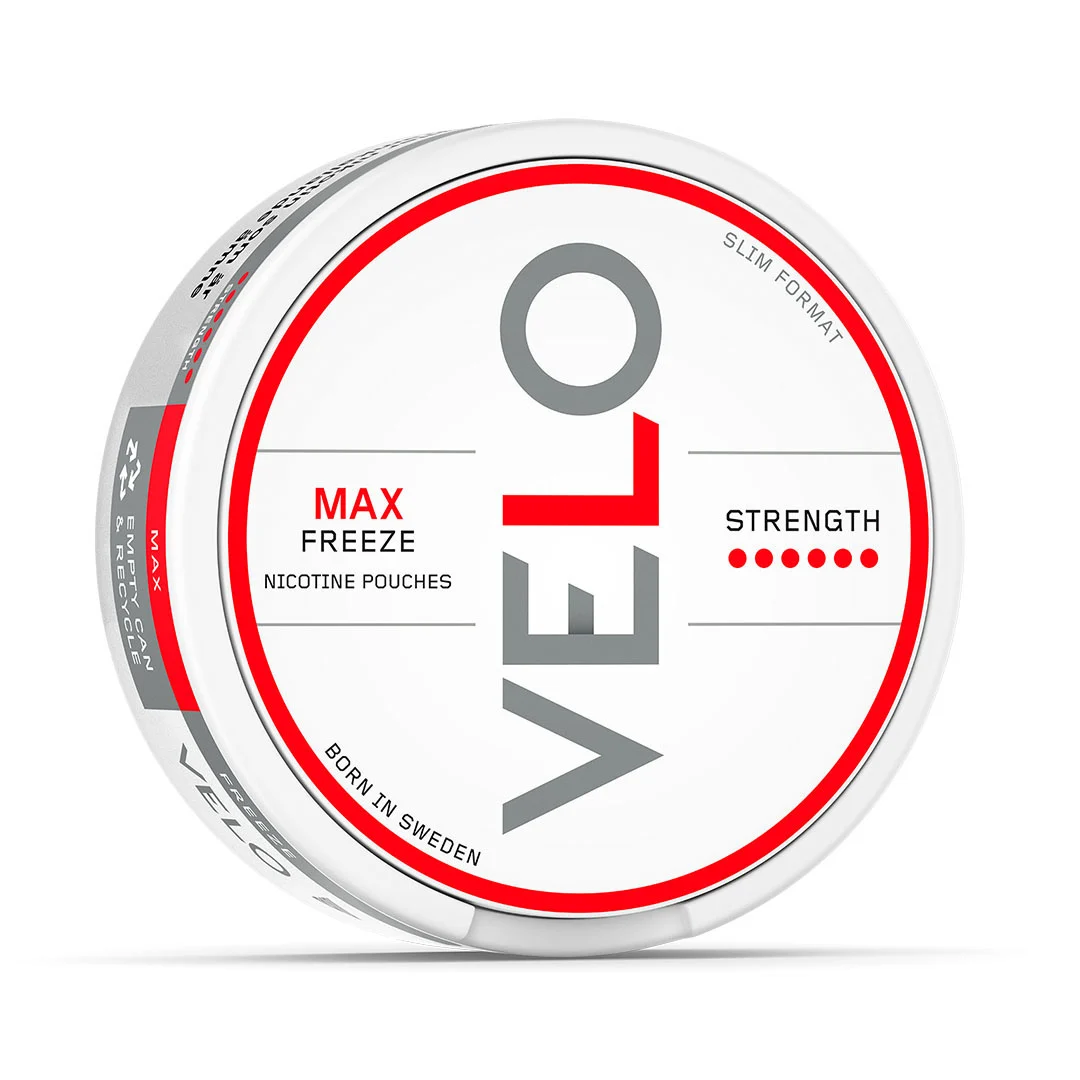 BEST BUY VELO MAX FREEZE IN UAE
Information VELO FREEZE MAX 17MG Slim Format
Brand: VELO Nicotine Pouches
Type: Snus
Format: Slim
Taste: Mint
Nicotine level: 17mg/g
Portions/can: 20pcs
Content: 14g
Strength: Extra-Strong
Manufacturer: British American Tobacco Ltd
Experience the Intense Chill of VELO Freeze MAX SLIM FORMAT
With the convenience of all-white portion bags, VELO Freeze MAX ensures effortless handling and discreet enjoyment in any situation. Elevate your snus game and prepare to embark on a supercharged freeze experience like never before!
Discover VELO Freeze MAX All White Portion at genvapedubai.com today.
How to use Velo Nicotine Pouches?
Effortless Usage
Enjoying VELO. Simply follow these steps:
Remove a pouch from the can.
Place the pouch under your upper lip.
Relax and await the nicotine buzz.
Keep the pouch in place for 5 to 60 minutes.
When finished, dispose of the pouch in the trash—do not swallow.
Furthermore, We are a retail Vape shop in International City, Dubai, UAE. We deliver all over the UAE. Gen Vape Dubai is a retail outlet specializing in selling electronic cigarette products. Our best-selling products are disposable vape, Nicotine Pouches, pod systems, Juul, iqos, heets, Myle, e-liquid, yuoto disposable, pod salt disposable, Nexus, Elf Bar, vgod, vape coil, vape device, etc write us a review on Trust Pilot.