VELO Freeze X-Strong Slim 11mg in UAE: A Powerful Nicotine Experience
FREEZE X-Strong Taste " VELO Freeze X-Strong Slim 11mg has the flavor of an intense peppermint and refreshing menthol flavor. " Born In Sweden!
Buy VELO Freeze X-Strong Slim 11mg At Gen Vape Dubai. It has an intense peppermint and refreshing menthol flavor with 14mg of Extra-strong nicotine strength and 0.7g weight.
Discover VELO Freeze, the epitome of satisfaction! These pristine nicotine portions are meticulously crafted without any tobacco content. Instead, they are composed of natural eucalyptus and pine fibers, enhanced with a carefully extracted nicotine essence from tobacco. Brace yourself for an extraordinary, high-octane journey filled with intense peppermint and icy menthol flavors that go beyond the ordinary.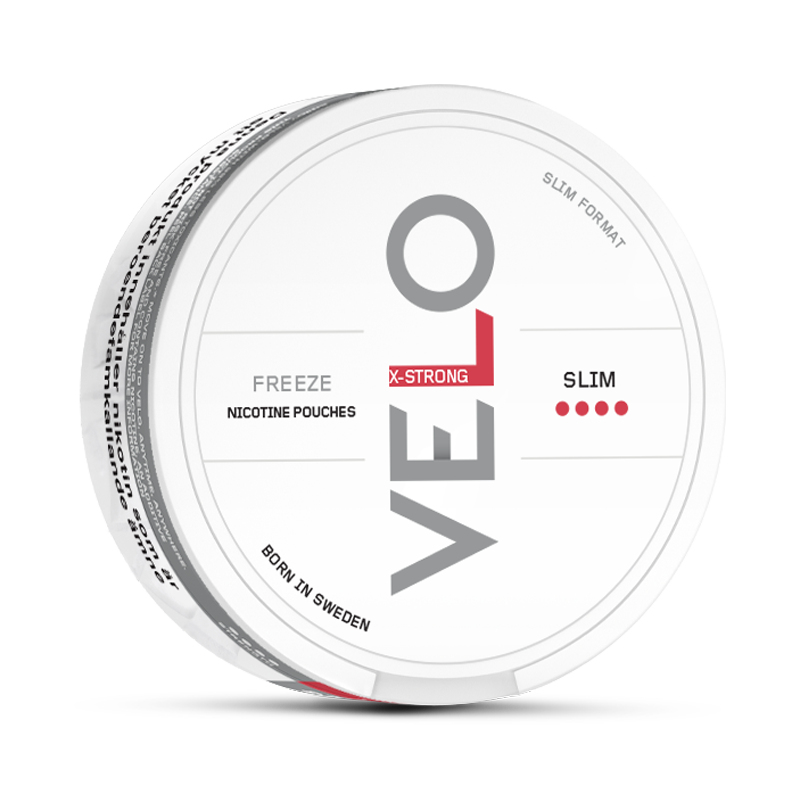 BEST BUY VELO SNUS IN UAE
About VELO FREEZE 11MG Slim Format
Brand: VELO Nicotine Pouches
Type: Snus
Format: Slim
Taste: Mint
Nicotine level: 11mg/g
Portions/can: 20pcs
Content: 14g
Strength: Extra-Strong
Manufacturer: British American Tobacco Ltd
In a significant development, LYFT has evolved into VELO. During the early months of 2022, LYFT underwent a transformation, rebranding itself as VELO. This transition means that the products previously associated with LYFT will now proudly bear the VELO brand. Rest assured, the taste and nicotine strength remain unchanged; the only difference is the name on the can.
Experience the power of VELO Freeze 11mg exclusively at genvapedubai.com!
Moreover, We are a retail Vape shop in International City, Dubai, UAE. We deliver all over the UAE. Gen Vape Dubai is a retail outlet specializing in selling electronic cigarette products. Our best-selling products are disposable vape, Nicotine Pouches, pod systems, Juul, iqos, heets, Myle, e-liquid, yuoto disposable, pod salt disposable, Nexus, Elf Bar, vgod, vape coil, vape device, etc write us a review on Trust Pilot.