IQOS ILUMA PRIME WE LIMITED EDITION 2023 In Dubai,UAE
IQOS ILUMA PRIME WE EDITION 2023 Launched on May 2023. It's A distinctive design with a dazzling and colorful wave pattern. The turquoise body that symbolizes IQOS is decorated with a dazzling and colorful wave pattern that symbolizes the individuality of IQOS users. IQOS ILUMA Prime WE 2023 limited model is now available at genvapedubai.com to all over UAE.
IQOS Iluma Prime is the newest addition to the IQOS family of products. With a single click of the button, you can tell your IQOS Iluma Prime to heat up, or you can take longer to heat it up. This product is a must-have for the vaper who likes things simple, sleek, and effective.
Main Features of IQOS ILUMA PRIME WE LIMITED EDITION 2023
The most advanced, clean and innovative way to smoke.

A device that's so advanced, you'll never think about a traditional cigarette again.

Experience the first ever bladeless device that makes smoking as effortless as breathing.

The IQOS ILUMA is the 4th generation heat-not-burn device from Philip Morris.

It uses new HEETS called TEREA!

The IQOS ILUMA, a new bladeless device, with SMARTCORE INDUCTION SYSTEM™ technology at its core delivers a clean, effortless smoking experience.
Notice:
IQOS PRIME ILUMA™ is specially designed to be used only with TEREA™ sticks.
Do not use IQOS PRIME ILUMA™ and TEREA™ sticks with previous IQOS™ generations, as this may cause damage to your device.
Do not ingest or disassemble TEREA™ sticks. It contains a sharp metal part that can cause serious injury if swallowed.
Keep out of reach of children.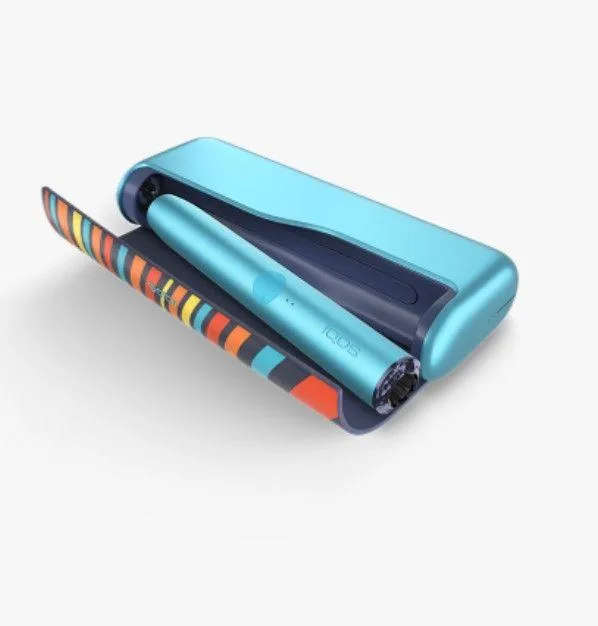 Furthermore, We are a retail Vape shop in International City, Dubai, UAE. We deliver all over the UAE. Gen Vape Dubai is a retail outlet specializing in selling electronic cigarette products. Our best-selling products are disposable vape, pod system, Juul, iqos, heets, Myle, e-liquid, yuoto disposable, pod salt disposable, Nexus, Elf Bar, vgod, vape coil, vape device, etc.