VELO CITRUS MINT STRONG SLIM FORMAT 10MG
Taste"A Fusion of Lemon and Peppermint."
Discover the Bold Flavors of VELO CITRUS MINT STRONG 10MG At Gen Vape Dubai. Combining lemon with peppermint for a refreshing flavor fusion. This is a nicotine product designed to invigorate your senses and provide a bold burst of flavor. This unique blend combines the zesty notes of citrus with the refreshing essence of mint, delivering an exhilarating experience for those seeking a strong nicotine hit.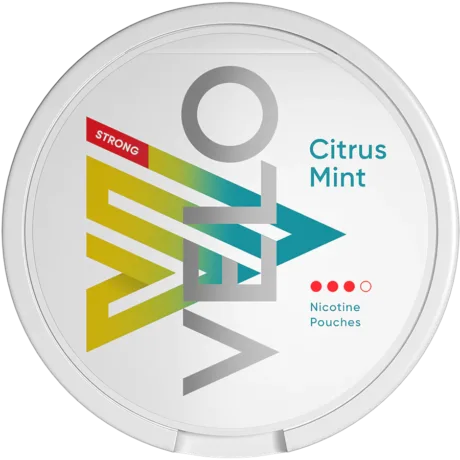 Velo Citrus Mint Specifications:
Brand: VELO, LYFT
Product Type: Nicopod
Format: Slim
Flavour: Lemon & Peppermint
Strength: Strong
Nicotine: 10mg
Pouches Per Can:20
Weight Per Pouch (Gram):0,75
Content Per Can (Gram):15
Unleash the Power of Citrus and Mint
VELO Citrus Mint Strong is not your ordinary nicotine pouch. It offers a perfect balance of citrusy tang and the coolness of mint, creating an extraordinary flavor profile that awakens your taste buds. This flavor Made in Pakistan under the authority of British American Tobacco.
Key Features of VELO (Lyft) Citrus Mint Strong 10mg
10mg Nicotine Strength: For those who prefer a stronger nicotine sensation, VELO Citrus Mint Strong 10mg is the ideal choice.
Refreshing Fusion: The combination of citrus and mint delivers a refreshing and invigorating experience that sets it apart from the rest.
Discreet and Convenient: VELO Snus provides a smoke-free and convenient way to enjoy nicotine on the go, ensuring you can have it anytime, anywhere.
Long-Lasting Flavor: Each pouch offers a prolonged burst of flavor, making your nicotine experience satisfying and enjoyable throughout the day.