VELO MINT SLIM 6MG
VELO Mint with rich sweetness from peppermint combined with the cooling freshness of menthol.
Indulge in the delightful VELO MINT SLIM 6MG experience, blending sweet spearmint with a menthol kick. Discover why loyal users appreciate these tobacco-free nicotine pouches discreetly placed under the lip, ensuring minimal flow. Explore the evenly distributed flavors and the transformation from LYFT Mint to VELO Mint. Dive into the unique composition of VELO snus, crafted from eucalyptus and pine fiber with separately added, tobacco-extracted nicotine.
VELO Mint: The Evolution from LYFT Mint
Delve into the transformation from LYFT Mint to VELO Mint. What makes VELO Mint stand out? How has the flavor profile evolved? Get ready to treat your taste buds to an enhanced experience.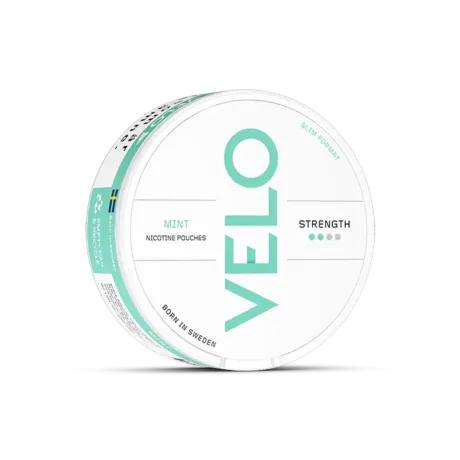 Treat Yourself to a Sense of the Sweet Taste of Spearmint with VELO Mint
VELO (LYFT) Specifications
Brand: Velo Nicotine Pouches
Type: Snus
Format: Slim
Taste: Mandarin, Passion fruit & Mango
Nicotine level: 6mg/g
Portions/can: 20pcs
Content: 14g
Strength: Regular
Origin: Sweden
Manufacturer: British American Tobacco Ltd
Buy Velo (Lyft) Mint In UAE
FAQs About VELO Mint
How does VELO Mint differ from LYFT Mint?
Discover the nuances that set VELO Mint apart from its predecessor, LYFT Mint, and how these changes enhance the overall user experience.
What makes VELO nicotine pouches tobacco-free?
Explore the innovative approach of VELO nicotine pouches, ensuring a tobacco-free composition while delivering a satisfying nicotine experience.
Can VELO pouches be used discreetly?
Learn about the design that allows VELO pouches to be discreetly placed under the lip, providing a subtle and comfortable usage experience.
How long do the flavors last during the use period?
Dive into the longevity of VELO Mint flavors, ensuring an evenly distributed and long-lasting taste that resonates with loyal users.
Is VELO Mint suitable for first-time users?
Gain insights into why VELO Mint is an excellent choice, even for those new to nicotine pouches, and how it stands out in terms of flavor and comfort.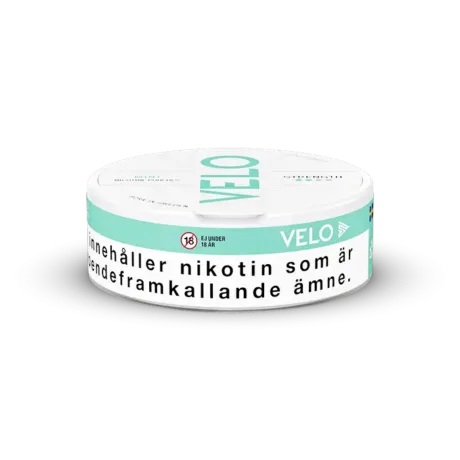 What's the process of extracting nicotine in VELO snus?
Understand the unique extraction process that separates nicotine from tobacco, making VELO snus a distinctive and innovative product.
Moreover, We are a retail Vape shop in International City, Dubai, UAE. We deliver all over the UAE. Gen Vape Dubai is a retail outlet specializing in selling electronic cigarette products. Our best-selling products are disposable vape, Nicotine Pouches, pod systems, Velo Snus, Juul, iqos, heets, Myle, e-liquid, yuoto disposable, pod salt disposable, Nexus, Elf Bar, vgod, vape coil, vape device, etc write us a review on Trust Pilot.