IQOS 3 DUO HOLDER BRILLIANT GOLD Available in Dubai, UAE
The IQOS 3 DUO HOLDER BRILLIANT GOLD is now available at genvapedubai.com. this ideal accessory is for those who want to make using  IQOS 3 DUO HOLDER BRILLIANT GOLD 3 Duo as simple as possible. It has a side opening and magnetic locking technology, making it thinner than any other IQOS 2 series holder and allowing it to be easily reinserted into the pocket charger. No matter where you are, you will find it easier to hold the device and access the battery. With this innovative accessory, you can stay stylish while enjoying your IQOS!
IQOS 3 DUO HOLDER BRILLIANT GOLD WHAT'S INCLUDED IN KIT??
The IQOS 3 Duo Holder boasts a straightforward design and an easy-to-use UI. For enhanced convenience, vibration warnings and LED lighting are provided. Furthermore, one IQOS 3 Duo Holder lasts twice as long before requiring recharging.
Can also be used with the previous version of the IQOS 3 charger. Not compatible with IQOS 2.4 Plus charger.
The IQOS 3 DUO Holder has an advanced battery for 2 sticks in a row. Therefore, the holder has 2 indicator lights. If both are on, there is enough charge for 2 sticks. If one is for 1 stick, and if both are off, you need to send the holder to the charger for recharging.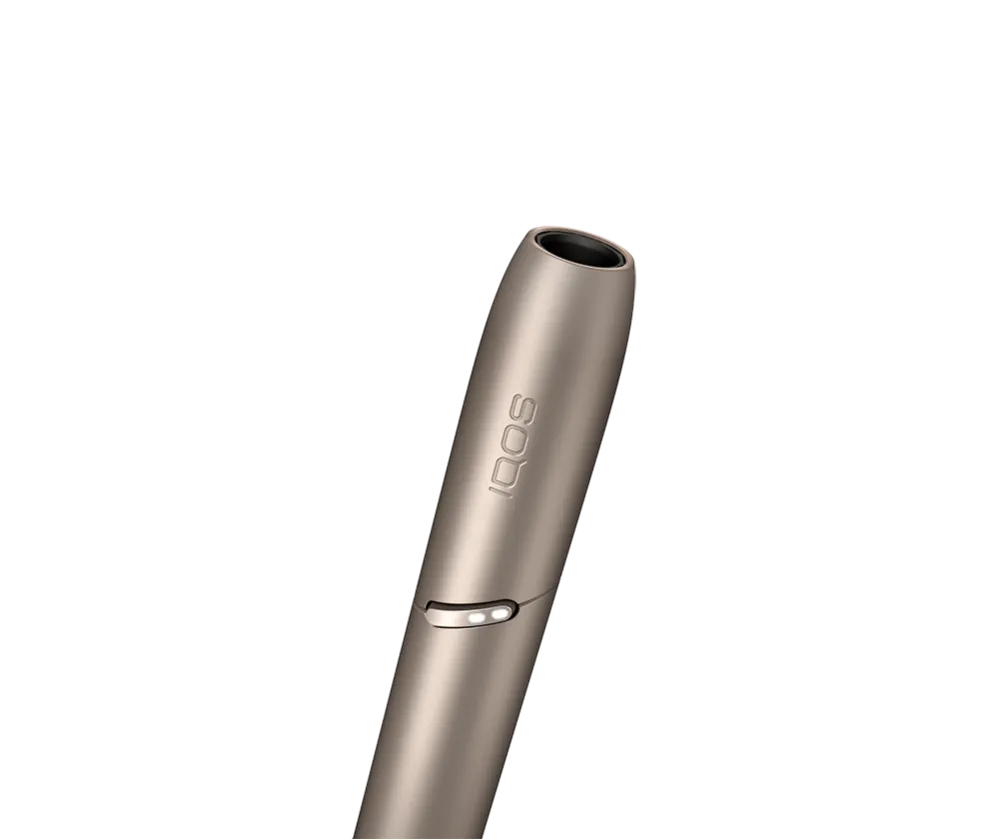 IQOS 3 DUO HOLDER BRILLIANT GOLD WHAT'S SO SPECIAL ABOUT IT?
This ingenious product allows smokers to use the IQOS software on their iPhone or Android device to keep track of their daily progress and statistics in one convenient location. It also has an integrated LED light that makes it easier to see in low-light situations. Don't miss out on this essential accessory for your IQOS device, whether you're a novice or a seasoned smoker! Buy IQOS 3 Duo Holder Brilliant Gold from genvapedubai.com!
Designed exclusively for HEETS sticks.
Important: the holder is not a self-contained gadget. It needs a charger to work properly.
Quick Links: