UWELL CALIBURN GZ2 POD SYSTEM 17W
Shop the UWELL CALIBURN GZ2 POD SYSTEM 17W at Gen Vape Dubai, offering an 850mAh battery, 17W max output, and utilizes the Caliburn G2 Pods with Caliburn G Coils. Holding up to 2mL within the Caliburn G2 Pods, the Caliburn GZ2 Pod System can create delicious flavors from your favorite eJuice, thanks to the Caliburn G Coils. Utilizing an 850mAh battery.
Moreover, the Caliburn GZ2 lasts throughout the entire day, creating dense clouds of tongue-pleasing flavor. Hewn from durable and lightweight aluminum alloy, the chassis of the Uwell Caliburn GZ2 is lightweight and incredibly portable, perfect for those constantly on the go.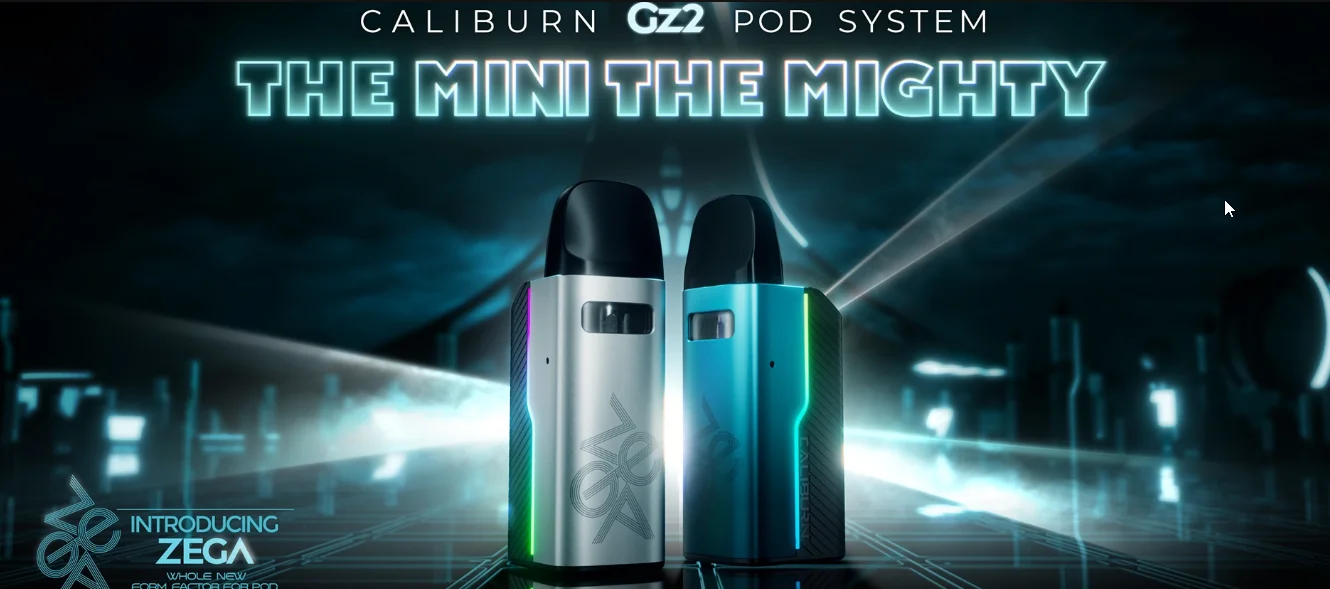 Uwell Caliburn GZ2 17W Pod Kit Features:
• Dimensions: 68.9mm by 23.8mm by 23.6mm
• Battery Capacity: 850mAh
• Max Wattage: 17W
• Voltage Range: 0.8-1.0ohm
• Chassis Material: Aluminum-Alloy
• Charging: Type-C Port
• Operation: Draw-Activated
• Pod Series: Caliburn G2 Pods
• Pod Capacity: 2mL
• Construction: PCTG
• Fill-System: Top Fill System
• Coil Support: Caliburn G Coils
• Coil Installation: Press Fit
• Pod Connection: Magnetic
• LED Indicator Light
Above all the new GZ2 is compatible with the existing G and G2 coils including the 0.8ohm, 1ohm, and 1.2ohm also found in the Tenet, G, G2, and GK2. Moreover, You get the 0.8ohm and 1.2ohm coils included in the kit.
Kit Includes:
• 1 GZ2 Device
• 2 Caliburn G2 Pods
• 1 0.8ohm Caliburn Coils
• 1 1.2ohm Caliburn G2 Coils
• 1 USB-C Cable
• 1 User Manual