NEW IQOS ILUMA ONE WE MID (Limited Edition)
Buy the new IQOS ILUMA ONE WE MID Limited Edition Device at Gen Vape Dubai, This is Pocket-sized and ideal on the go. It's the latest in heat-not-burn technology from IQOS. It features a sleek, modern design and a variety of new features that make it the most advanced IQOS device to date.
One of the most notable new features of the IQOS ILUMA ONE WE is its bladeless heating system. This system uses gentle heat to heat the tobacco, resulting in a smoother, more flavorful smoke. The IQOS ILUMA ONE WE MID also features a longer battery life than previous IQOS devices, so you can enjoy more sessions between charges.
In addition to its new features, the IQOS ILUMA ONE WE MID is also available in a limited edition color scheme that is sure to turn heads. The device is available in a striking Blue and mixed color combination that is perfect for any occasion.
BEST BUY NEW IQOS ILUMA ONE WE LIMITED EDITION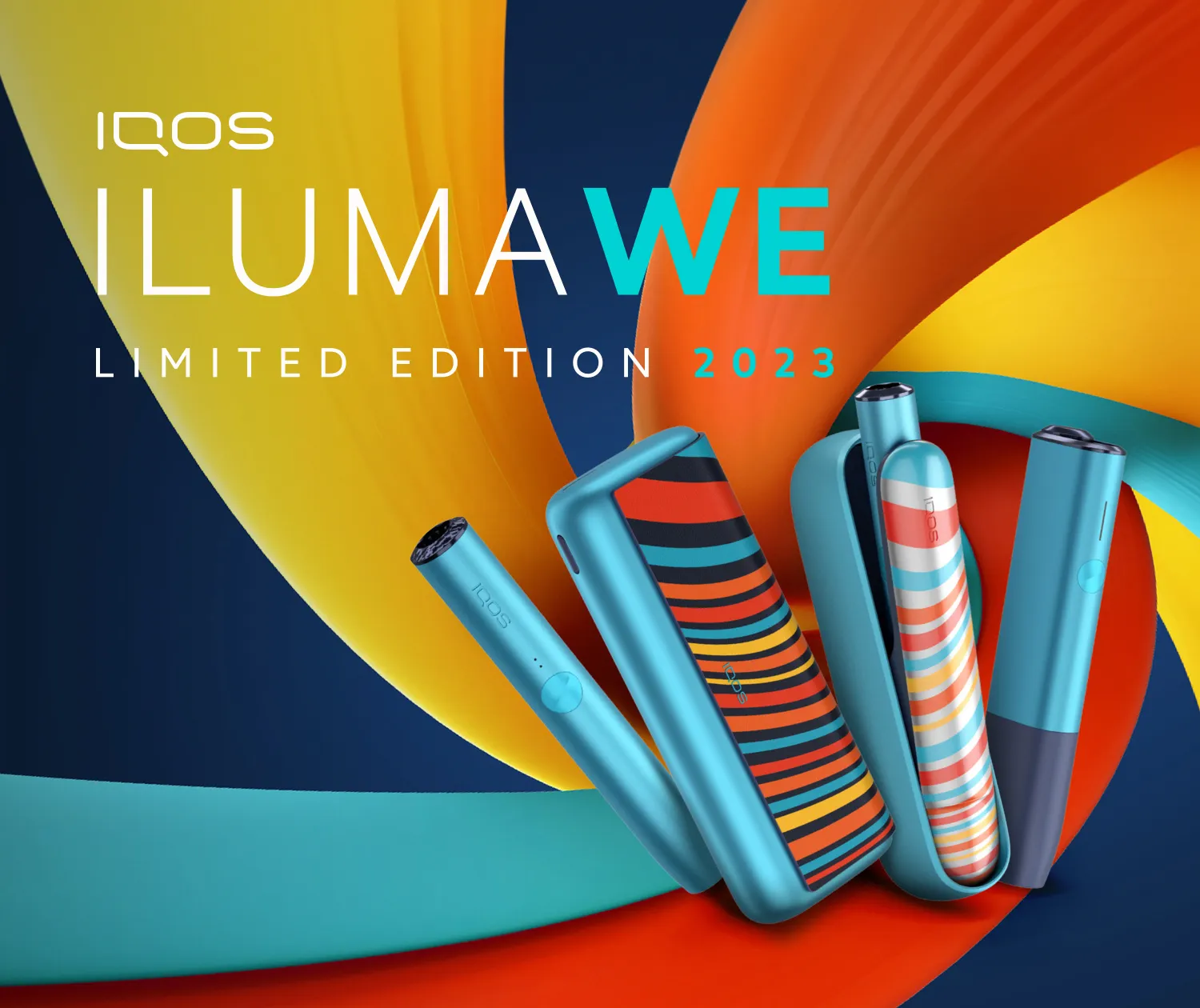 Sticks from Heets TEREA Japan/Indonesian are the only ones that work with the IQOS ILUMA ONE gadget.
The Normal Heets Sticks that aren't designed for use with the IQOS ILUMA ONE could potentially damage the device. sharp metal pieces can inflict serious injury if ingested, making it imperative that TEREA sticks not be disassembled.
If you are looking for a more advanced and stylish heat-not-burn device, the IQOS ILUMA WE MID Limited Edition is the perfect choice for you. Order yours today from Gen Vape and feel the different experience.
IQOS ILUMA ONE  We 2023 Specifications:
Heat-not-burn technology
Bladeless heating system
Longer battery life
Limited edition color scheme
Stylish and advanced
Charging Cable
Power Adaptor
Size: 1.2 x 0.6 x 4.8 inches (30.6 x 16.4 x 121.6 mm);
Weight: 2.5 oz (68.5 g)
Continuous use
Main unit charging cycle: 2 times per 20
Connector Type: USB Type-C
Blade: None
Operating Temperature: 0 – 40 °C
Discover IQOS Heating Cigarettes
Key features of the IQOS ILUMA ONE WE Limited Edition:
SMARTCORE INDUCTION SYSTEM: This new technology heats the tobacco from within the TEREA HEETS stick, resulting in a more flavorful and satisfying experience.

No

blade: The We Limited Edition is the first IQOS device without a blade, making it easier to use and clean.
Limited edition color: The ILUMA We Limited Edition is available in a limited edition color called "We," which is a soft and sophisticated pink.
Matching charging dock: This Limited Edition comes with a matching charging dock, so you can keep your device charged and ready to use.

The IQOS ILUMA PRIME We Limited Edition is available now in Dubai UAE.
What is IQOS?
IQOS offers adult smokers something different to cigarettes. Distinctive by design, IQOS does not burn tobacco and is a better alternative than continued smoking.
Don't let kids play with them. The product is manufactured in Japan but it doesn't have a warranty in the UAE.
Furthermore, We are a retail Vape shop in International City, Dubai, UAE. We deliver all over the UAE. Gen Vape Dubai is a retail outlet specializing in selling electronic cigarette products. Our best-selling products are disposable vape, pod system, Juul, iqos, heets, Myle, e-liquid, yuoto disposable, pod salt disposable, Nexus, Elf Bar, vgod, vape coil, vape device, etc. Give a review on trust pilot.