Oxva Xlim Pro Pod Kit In Dubai
The New Oxva Xlim Pro Pod Kit In Dubai is now available at genvapedubai.com. It's from OXVA and is the sequel to the highly popular Xlim v2, This compact and stylish pod kit is a perfect companion for vapers who like to travel in style. With the reliability of the Oxva Xlim v2 pods and the new top fill Xlim v3 pods along with a built-in 1000mah battery you can enjoy your favorite nic salt juice without interruption. Airflow control and 30w of power mean vapers can dial in their draw and enjoy hit after hit without interruption and with maximum flavor.
Moreover, The Oxva Xlim Pro pod kit features 5 watts  – 30 watts of power and has a built-in 1000mah battery. It has a USB C charge port and can charge at 2Amps meaning very little downtime. The included Xlim top fill pod aims to keep you leak free to save your liquid from pesky leaks and the kit is compatible with the standard Xlim V2 pods.
It also features inhale activation along with button activation for a simple experience. The clear screen shows you your selected wattage and the RGB light adds style.
Compatible with Xlim V2 pods and the new top-fill version of these pods.
Oxva Xlim Pro Pod Kit In Dubai Features:
Output Power: 5-30W
Airflow Control: Side AFC
Battery: 1000mAh
Charging: 5V/2A, Type-C
Material: Zinc Alloy+IML+PCTG
Size: 111.0*25.0*14.3mm
Weight: 66g
Top Fill Cartridge Parameters:
Cartridge Capacity: 2ml/2ml(TPD)
Resistance Range: 0.33-3.0Ω
Top Fill Cartridge: 0.6Ω /0.8Ω /1.2Ω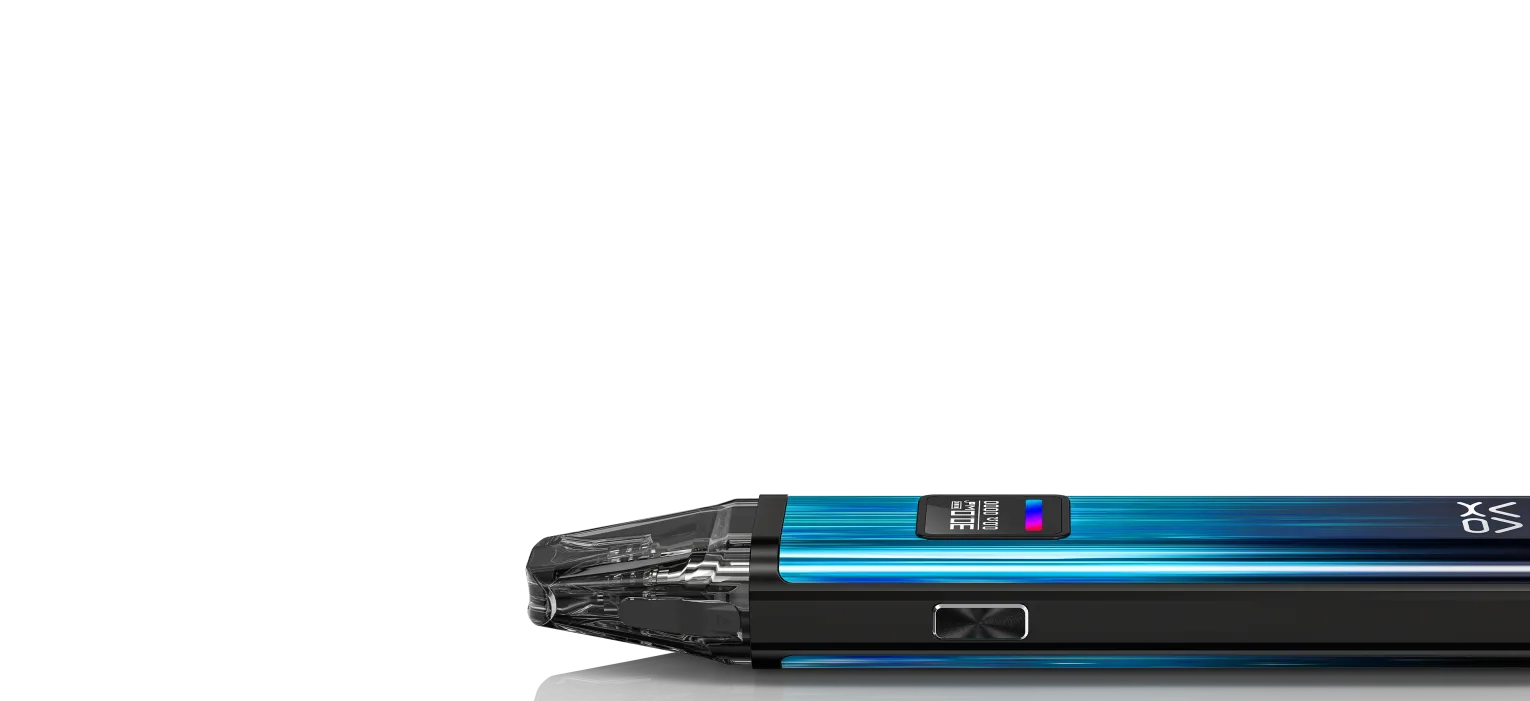 New colors of Oxva Xlim Pro Pod Kit In Dubai
Gleamy Red
Gleamy Cyan
Gleamy Green
Gleamy Blue
Black Gold
Gleamy Pink
Gleamy Grey